COPA MEMBERSHIP - 12-19 YRS OLD
OPTIMIZE YOUR DEVELOPMENT
For the relentless. The driven. The ones with an unrivaled desire to succeed.
Since 2015, COPA STC has been collaborating with certain specific clubs that excel in their youth player development programs, and with early stage cutting edge sports technology companies globally in pursuit of a quantitative method to democratize talent identification and transform player development. Our coaches leverage objective performance data and a purposeful practice methodology to optimize a gamified development environment designed to help every athlete achieve their goals.
TAKE YOUR INITIAL COPA SCORE
This is the catalyst behind our gamified approach to optimize player development.
The COPA Score
is a composite score derived from advanced measurement technologies assessing essential technical, physical, and cognitive skills under standardized conditions. We have evaluated thousands of athletes, from recreational youth to elite professionals, utilizing our COPA Score to establish critical skill benchmarks, which are used to effectively identify an athlete's development needs and objectively compare players.
Your initial COPA Score creates a baseline to measure your progress and may increase your visibility to our partners who rely on the COPA Score as a player identification filtering tool.
RECEIVE YOUR PERSONALIZED SCORECARD
The
Scorecard
provides an in-depth analysis of your strength, speed, agility, passing, ball control, finishing and decision-making skills and a composite score – the COPA Score. Percentile ranks provide insight into your strengths and weaknesses relative to your age and gender while benchmarks of aspirational populations provide context into what scores it takes to reach the next level.
ESTABLISH YOUR TRAINING LEVEL
Your COPA Score determines your training level, which we use to objectively establish groups of similarly skilled players. To accommodate a flexible scheduling option and maintain high-quality training environments, all soccer sessions have a training level pre-requisite. As you improve your objective scores and achieve critical benchmarks, you unlock new training levels. This forward-thinking approach stays true to our mission and creates a gamified environment designed to motivate the athlete, who is in constant pursuit of improvement.
MEET WITH A PLAYER DEVELOPMENT SPECIALIST
Based on your comparative data, our sport science team provides training recommendations within your Scorecard to guide and optimize your development. A dedicated expert will review the recommendations and meet with you following your COPA Score, to help set clear objective goals across all performance categories to put you on the best road to success.
SELECT YOUR TRAINING OPPORTUNITIES
Specialized SpeedLab and Soccer Clinics
Every player has specific needs to help develop their individual game; whether that is honing a strength that makes them special or improving a weakness that may be holding them back. These clinics are hyper-focused on specific skills, directly linked to your COPA Score and delivered in more intimate learning environments to focus on individual needs.
* Complimentary for All-Access Members
Soccer Training
Designed to broaden the core technical and cognitive skills needed to succeed on the field. These training sessions will push you to improve your overall game and thus your COPA Score.
SpeedLab Training
Our staple SpeedLab training session is designed to build the key athletic skills and support the improvement of your COPA Score or SpeedLab Score.
COPA Fit Gym Access
Complimentary for our All-Access members only, our COPA Fit Orientation allows 12-19 year old members the opportunity to utilize a COPA Fit Membership which gives them access to train in our state-of-the-art gym and cardio loft.
Train what you want, when you want, as often as you want.
Our membership model offerings are designed to best serve your ever-changing scheduling needs by providing a flexible schedule. All memberships also include unlimited comprehensive training. The more frequent you train, the bigger the impact we can make on your objective development. While we want to guide your development based on objective data and science, we also want to promote an environment of maximum enjoyment.
COPA.me is a personalized hard copy folder that will host your COPA Score and all of the accomplishments you earn while training. The purpose is to integrate your COPA Score into your daily training environment by gamifying objective feedback. Badges administered through in-session challenges are designed to maintain your motivation towards your goals. This will keep you continuously focused on your development in every session. This also allows our coaches to become more familiar with your strengths, weaknesses, and goals in order to adapt their coaching methods to your needs.
Members are encouraged to re-take this science-proven reliable assessment at least every 6 months so we can objectively review the success of your training and effectively quantify the improvement of your skills by comparing to your previous results. As we analyze your updated data, we look to further enhance and guide your training prescription. Tracking your development will keep you engaged and on track in the most personalized manner possible. This process is key in ensuring your developmental journey is constantly optimized to best serve your needs. All-Access 6-month members receive an additional complimentary COPA Score with their membership to reassess during their time with us, while our All-Access 12-month members receive two additional COPA Scores. Basic memberships may purchase additional COPA Scores at a discounted price.
Ins and Outs of Membership
•
Minimum Commitment: We offer memberships with a 3-, 6-, or 12-month minimum commitment. The monthly price decreases with an increase in the minimum commitment level. Following the fulfillment of your commitment, all memberships renew month-to-month at your commitment level price.
•
Membership Cancellation Policy: Following the fulfillment of your commitment, you can cancel at any time with a 14-day notice.
•
Schedule Release: On the 15th of every month, we post the following month's schedule on DaySmart so you can conveniently schedule up to 45 days in advance.
•
Managing Your Schedule: All sessions are scheduled through your Member Account on DaySmart. Although all sessions are individually booked, the software allows you to quickly book multiple classes at once. You can cancel any class 24 hours before the scheduled start time in your Member Portal.
•
Session No-Show and Late Cancellation Policy: If you fail to show up to a scheduled class or you cancel a session less than 24 hours before the scheduled start time, you will be charged a fee of $20.
•
7-Day Risk-Free Money-Back Guarantee: If, for any reason, you are not satisfied with your membership within 7 days of your purchase, simply fill out a form and we will refund you the membership costs
•
Freeze / Early Cancellation: Membership commitment lengths cannot be downgraded and COPA STC does not offer freezes or early cancellations. All commitment lengths must be fulfilled prior to a cancellation request will be processed.
ALL MEMBERSHIPS COME WITH A 7-DAY RISK-FREE MONEY-BACK GUARANTEE
Select Your Minimum Committment
Through the advancement of research in the field of neuroscience and skill acquisition, we are now aware of more effective strategies and interventions that accelerate learning beyond the traditional. See how our purposeful-practice approach is integrated into everything we do:
We've combined the world's most advanced technology with our own proprietary devices to provide objective player identification in a world-class training environment.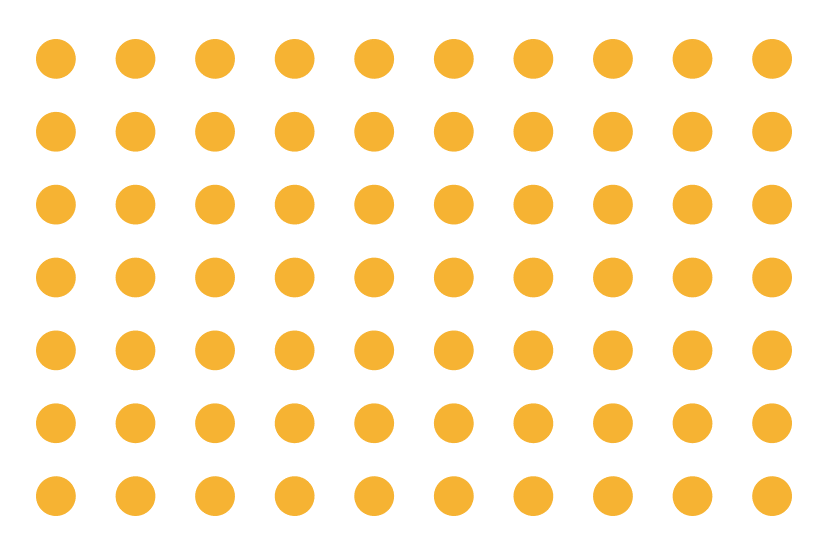 Who's trained at COPA STC? The best train at COPA STC.
You Might Be Interested In: