The COPA Skills Check is a fun and engaging series of exercises to measure your young player's technical, physical, and cognitive soccer skills. It provides a pathway for athletes ages 6-8 to grow and develop away from the subjective influence of traditional training. The COPA Skills Check also helps us identify your player's developmental needs and training level, which establishes appropriate training opportunities with other similarly skilled athletes.
Striving to be at the forefront of innovation, we combine the most advanced soccer measurement devices in the world to provide our members with unparalleled feedback and engagement.
CLICK THE ENVIRONMENT TO LEARN MORE ABOUT ITS TECHNOLOGY, WHO ELSE IS USING IT AND HOW THEY ARE USING IT
A modified version of its larger counterpart, the COPA Mini Cube is a proprietary assessment tool used to measure an athlete's speed of play, passing accuracy, and passing precision in an exciting 360° environment.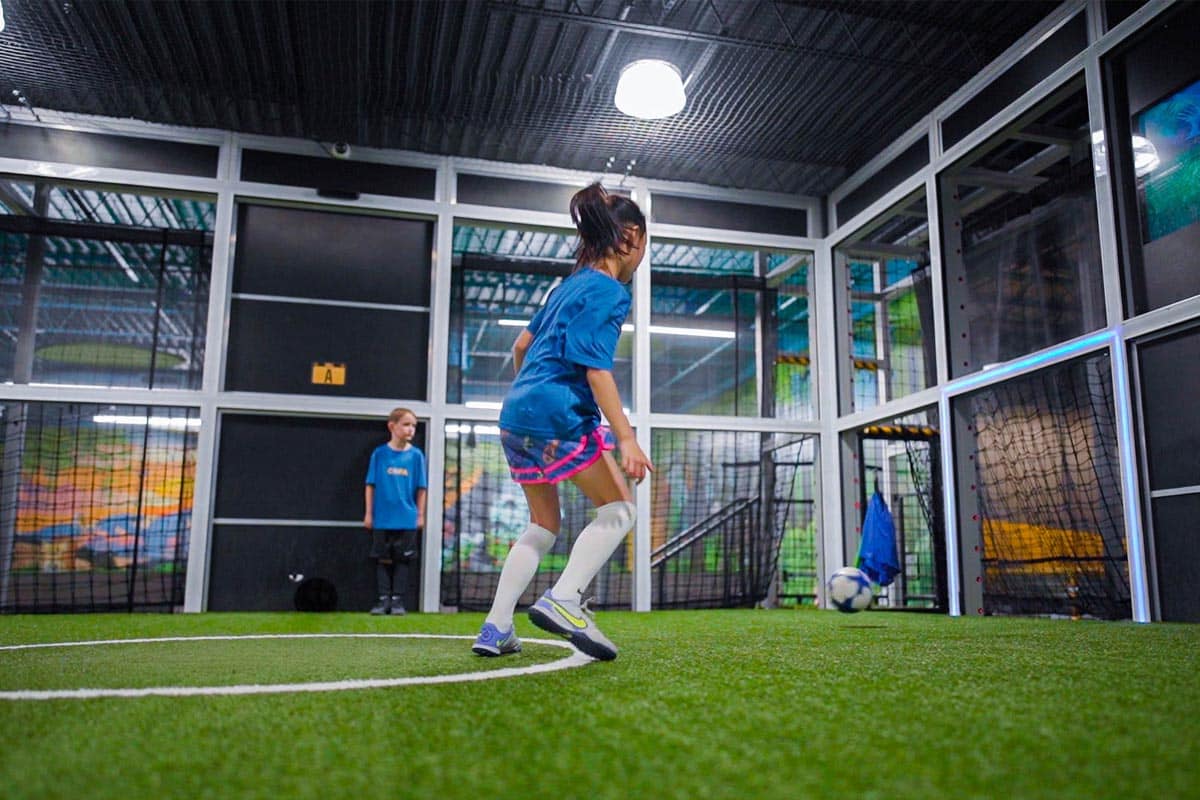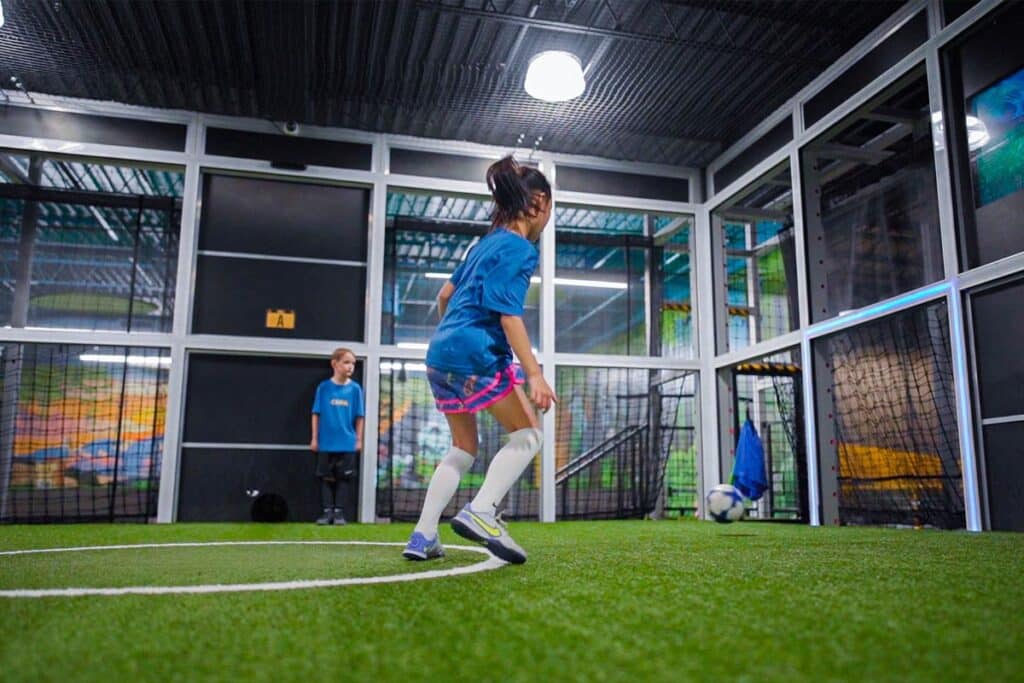 COPA STC's SpeedZone is a responsiveness training and assessment device embedded with colorful contact sensors mirrored on a television screen to engage athletes with real-time feedback on their ability to react and change direction. The SpeedZone is primarily used to help develop your young athlete's directionality, spatial awareness, and make quick cognitive decisions.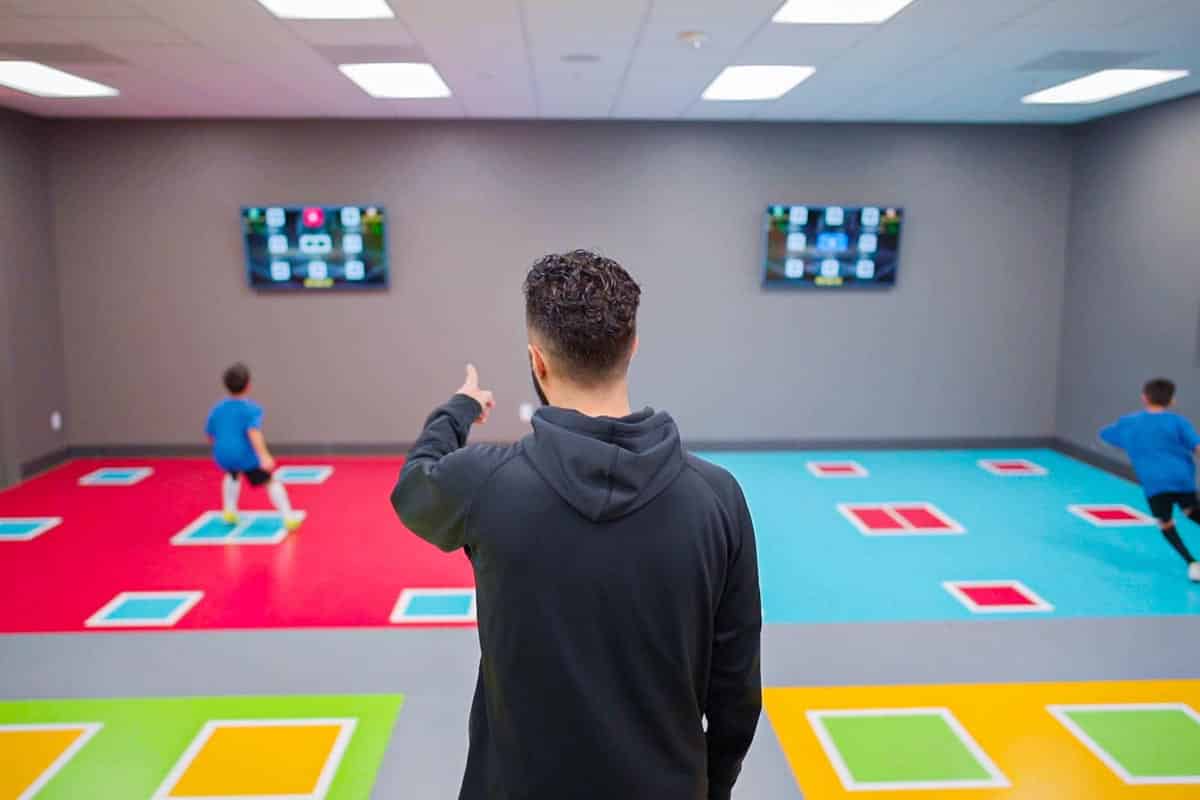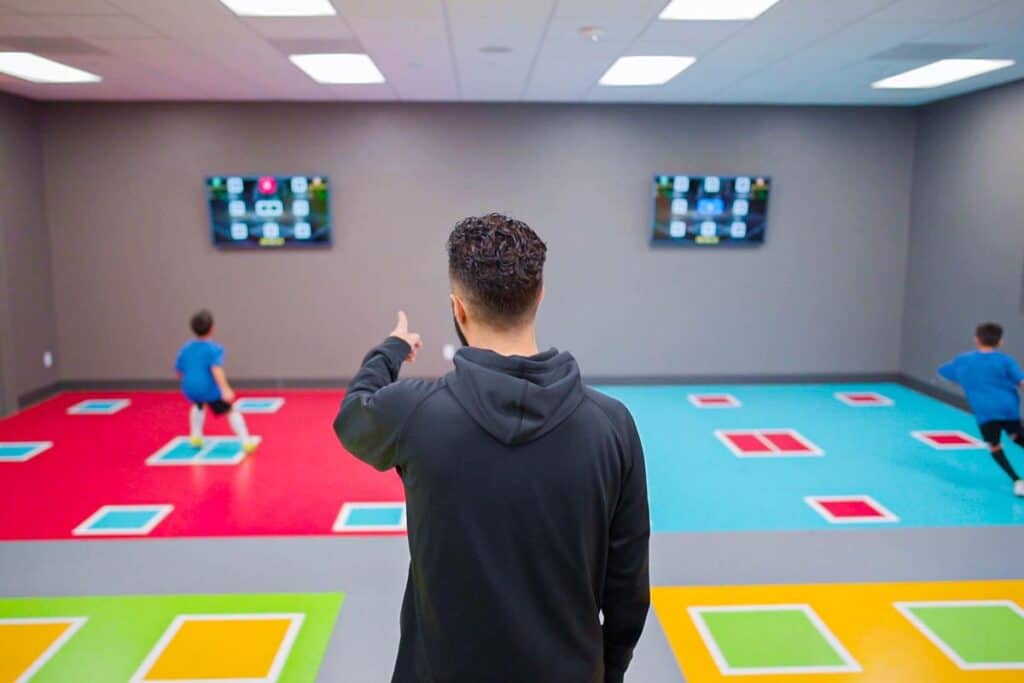 Automatic Ball Launchers, Sensors, and Finishing Targets
By incorporating automatic ball launchers, reactionary sensors, and finishing targets into our Turf Arena, we are able to measure ball control and finishing ability in a controlled yet fun environment.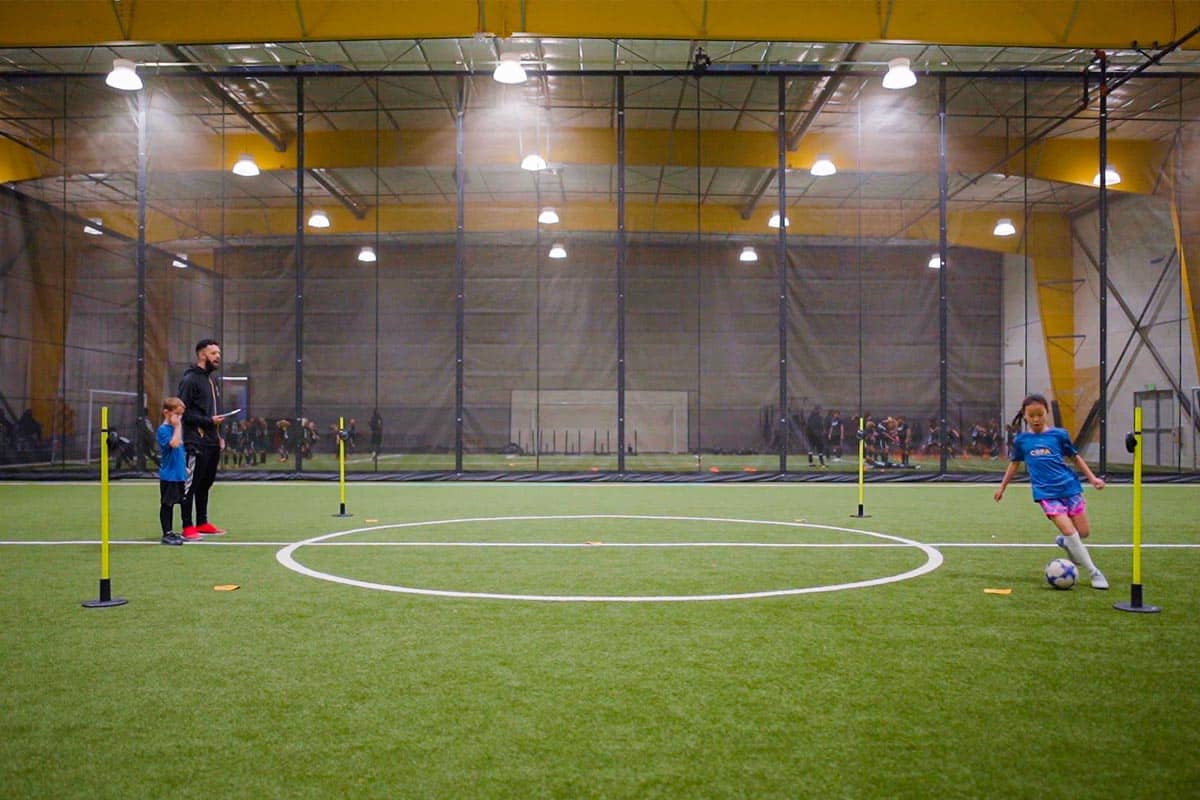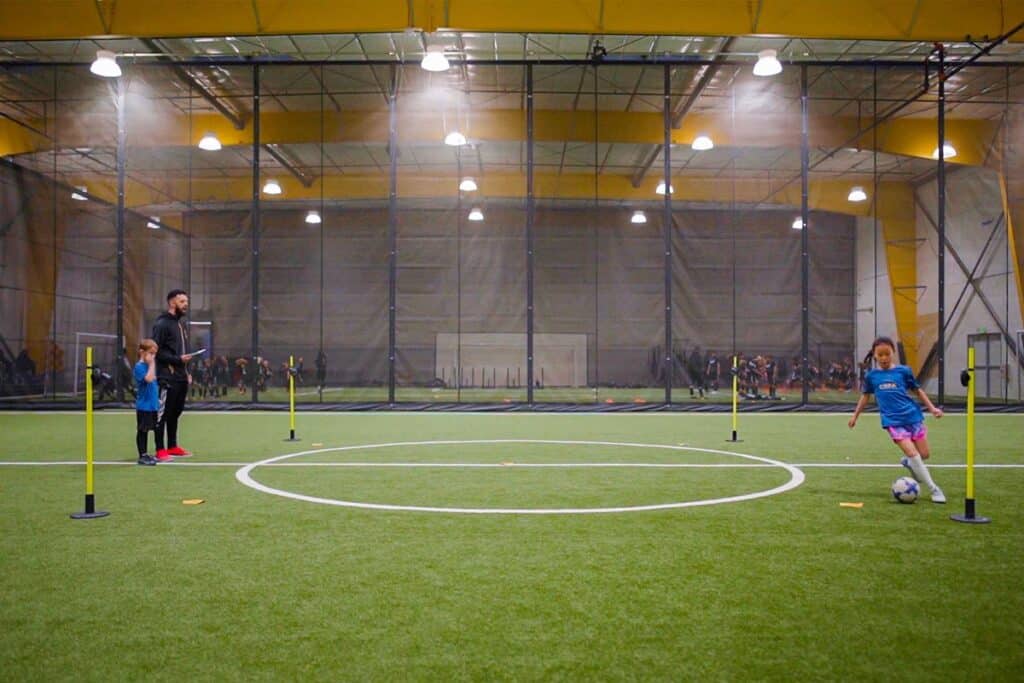 To give it their best, ensure that your young athlete eats well, gets a good night's sleep, and hydrates. We recommend that you arrive a minimum of 15 minutes early. Any late attendees will not be allowed to complete the COPA Skills Check. A warm-up space will be provided.
Assess Athlete's Abilities
The COPA Skills Check consists of four separate evaluations:
No matter how your athlete performs, they will receive useful, engaging, and actionable feedback. The scorecard includes their composite score, training recommendations, and coach comments. The Skills Check and corresponding feedback is meant to guide your athlete's development, track progress and provide them with the resources they need to grow, train, and have fun.
Establish your Training Level
As your athlete improves their objective scores and achieves critical score benchmarks within the COPA Skills Check, they may unlock an "advanced" training level. Training levels are used to objectively establish groups of similarly skilled players. To accommodate a flexible scheduling option and maintain high-quality training environments, our "advanced" training sessions require an "advanced" training level prerequisite. This forward-thinking approach stays true to our mission and creates a gamified environment designed to motivate the athlete, who is in constant pursuit of improvement.
Update Your Skills Check Monthly
By retaking the Skills Check at the end of every month, we can objectively review the success of your young athlete's training and effectively measure their improvement by comparing it to previous results. As we analyze the updated data, we look to further guide the training recommendations and update training levels. Tracking your young player's development keeps them on track in the most personalized manner possible. This process is key in ensuring their developmental journey is constantly optimized.
Read our blog for the latest news and updates