COPA Soccer Training Center Progresses Partnership with Walnut Creek Surf Soccer Club
This partnership expands to provide competitive athletes with additional value to overall development.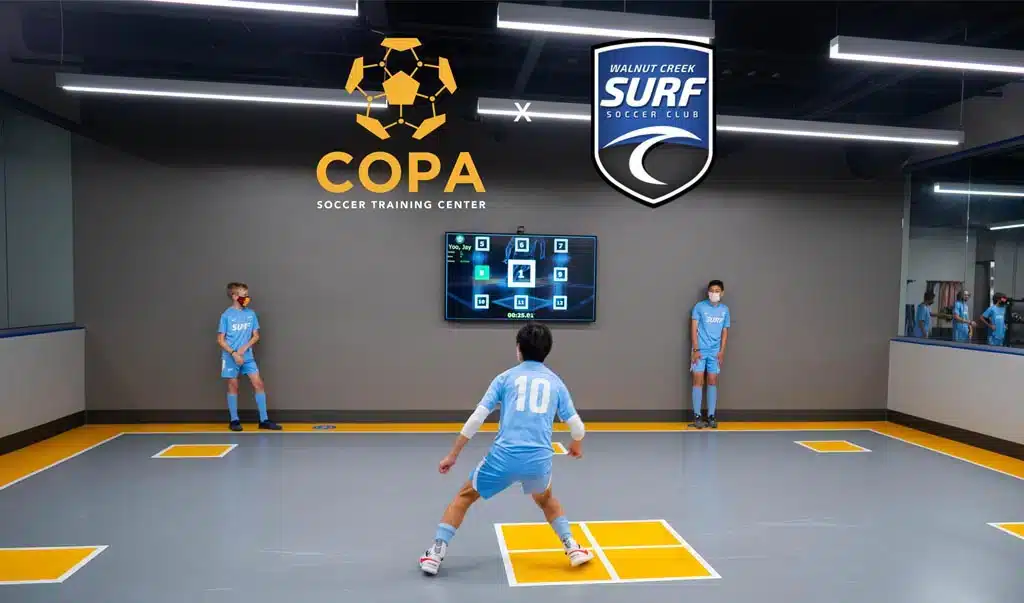 COPA Soccer Training Center and Walnut Creek Surf Soccer Club are excited to expand on their long-standing partnership.
COPA strives to establish its world's first entirely objective, data-driven assessments as a trusted piece of talent identification and player development in soccer's vernacular. With over 550 players on their competitive youth teams, WC Surf SC continues to utilize COPA's advanced technology and innovative training methodology to enhance their players' performances. The focus of this partnership is to provide athletic development training for the U9-U12 and assessments for U13+ competitive boys and girls.
Last year, WC Surf players trained with SpeedLab coaches in COPA's Performance Center, focusing on non-soccer athletic development. Surf coaches also utilized the expansive Turf and Futsal Arenas to execute their training.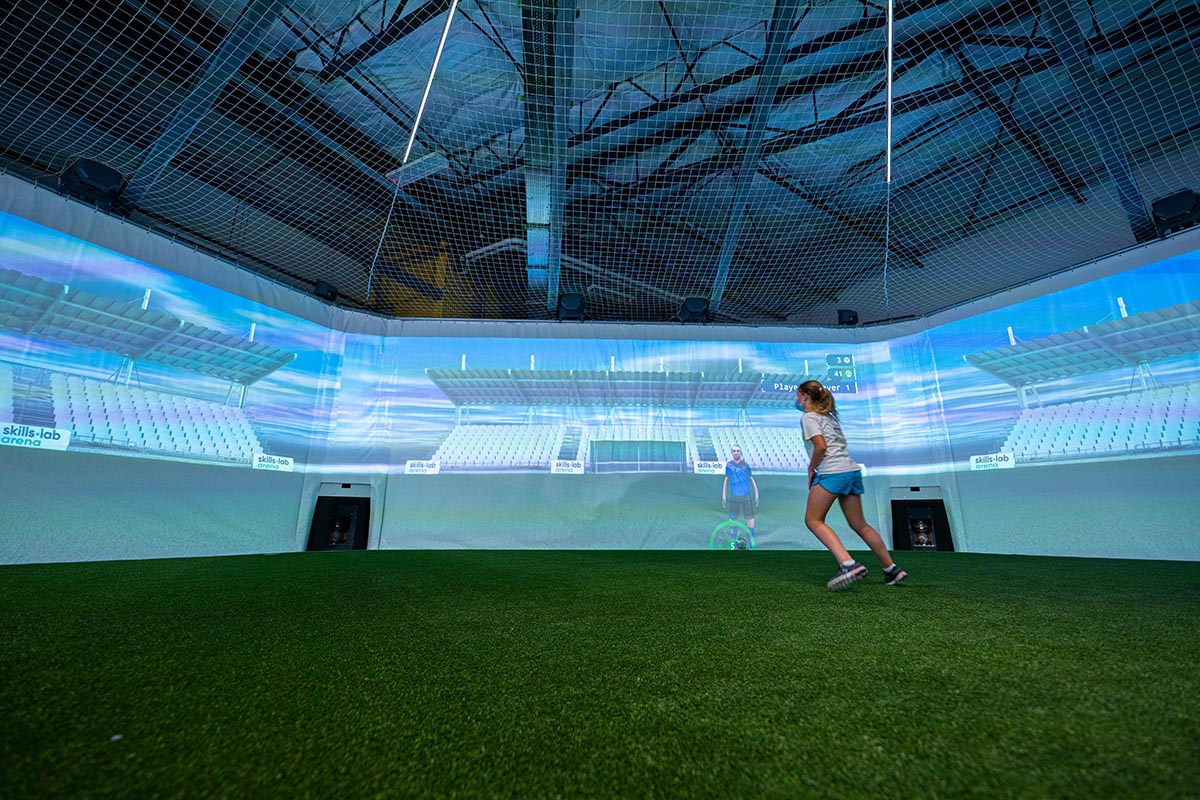 COPA Score utilizes one of only two full-scale skills.lab Arenas in the world.
During peak training periods, there would be 20-25 teams under the COPA roof engaging in the amazing spaces, working with dedicated coaches, using advanced technology, and participating in pioneering assessments.
The partnership has expanded this year to provide the players with additional layers to their overall development. This is done with the recent creation of the COPA Score – the world's first entirely objective evaluation to assess a collection of essential technical, physical, and cognitive skills. The assessment takes place in the
SpeedLab
and
skills.lab Arena
and measures an athlete's strength, speed, agility, passing, ball control, finishing, and decision-making. "We are excited to renew our partnership with COPA STC and continue pursuing innovative ways to aid in our players' development," said Adam Cooper, WC Surf's Director of Coaching. "The introduction of the COPA Score this year has added a whole new layer of value for our players and coaches in terms of being more specific about each individual player's development needs." COPA's approach assesses many elements that have not been or were unable to be assessed, such as how well a player performs the fundamental skills and how they perform these skills in game-like pressured situations.
The goal is to give each player personalized, quantitative insight into their skills, see how they stack up against their peers, identify strengths and weaknesses, and provide a meaningful asset to drive motivation in their own development. This also gives the WC Surf coaching staff an additional layer of insight into each player's physical and technical abilities as well. This coupled with their expert subjective opinion creates a more focused training environment. Coaches have also received a Team Report, updating individual and cumulative performances. This allows the coaches to see the high and low scores, compare them across the categories, and open doors to conversations about development and improvement. Players will be repeating this assessment in the Spring of 2023, allowing them to compare the development over the Fall and Winter seasons. This will drive intent and motivation, knowing that they are being re-assessed.
COPA's SpeedLab coaches will start working with WC Surf's young players in December and train with them through to the middle of May. The U9-U12 competitive teams (17 total with over 250 young soccer players) will be provided with a weekly development program alongside the club's on-field soccer coaching schedule. "We are excited to see our younger players return weekly for their athletic development and see their progress over the winter and spring seasons," Cooper said.
WC Surf athletes complete part of their COPA Score in SpeedLab.
The goal is to expose young players to a different methodology from standard soccer training. There will be an emphasis on motor skills for the players still developing, giving them healthy and effective movement patterns for speed, agility, and strength, providing long-term progress in a fun and purposeful training environment.
The partnership between COPA STC and WC Surf SC creates the ultimate opportunity for the intentional, purposeful long-term development of both the players and the clubs. By evaluating, identifying, and developing incoming and current players, this can help immensely with the tryout process. New talent can be discovered quickly and objectively. Current players can see how they compare to their peers and compete to improve. Coaches can focus on the developmental needs of each player to achieve their goals. This creates true value for the players, the coaching staff, and WC Surf which is unlike any training environment in the country.
This continued partnership between COPA STC and WC Surf pushes the boundaries of player development through an innovative approach, providing athletes with the best opportunities to reach their full potential.