Newest Members of the COPA STC Team
We are excited to announce the newest additions to the COPA STC roster: Dan Chamberlain – General Manager, Matt Hawkey - Director of Data Analytics and Assessments, Jenya Jawad – Senior Manager of Camps, Parties, and Events, Jen Giorno – Director of Adult Programs and Events, and Mike Fillari – Director of Operations.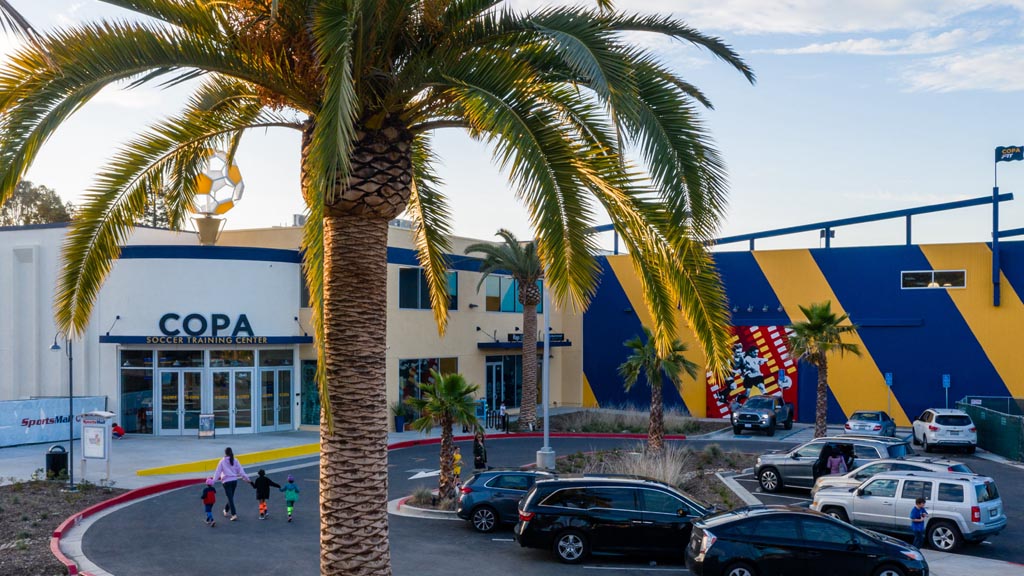 As COPA STC continues to grow, we are looking for new and exciting talent to join the team. We are dedicated to providing our members with a state-of-the-art training center with innovative technology and an elite coaching staff. It is with great pride and enthusiasm that we introduce the newest additions to the COPA STC roster: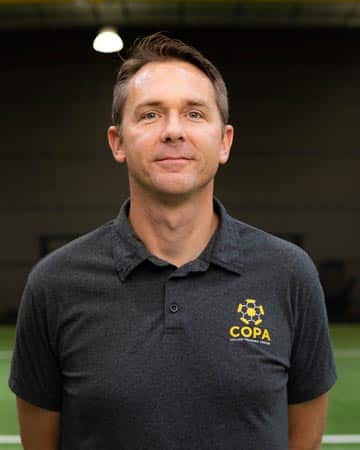 Dan Chamberlain
– General Manager
Dan has been the Director of Operations for Nor Cal Premier, Director of Operations for the Academy and Youth Development Program of the MLS San Jose Earthquakes, and Executive Director of San Ramon FC. He has held coaching positions at Stanford University, University of San Francisco, and University of California at Santa Cruz, and several other youth clubs. He holds a Master's Degree in Sports Management from University of San Francisco, and a Bachelor's Degree from U.C. Santa Cruz.
How would you like to see COPA STC grow under your leadership?
"I believe that COPA has an opportunity to fundamentally change the way we identify, assess and develop players over the next few years. I am very excited to be part of that change and hope to help COPA be a model for soccer development in the country. Specifically, I would like COPA to be a place where we are not only on the cutting edge of player development, but also a place where soccer professionals can't wait to be a part of. I would like COPA to become a magnet for top soccer minds not only in the United States but across the world. I want COPA to be a testing ground where we develop new methods and strategies that are then implemented and fundamentally change the game."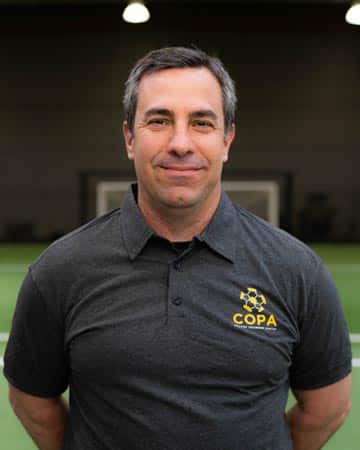 Matt Hawkey
– Director of Data Analytics and Assessments
Professionally, Matt was a Data and Performance Scientist for the US Army Special Forces (Delta Force/Airborne Rangers) at Joint Base Lewis McChord in Washington. He has also been a Sport and Data Scientist for CONCACAF, and a Sports Scientist for the Youth Academy of the MLS Seattle Sounders FC. He has been a soccer coach, head recruiter, and adjunct professor for numerous Division 1 universities. In academia, Matt is a PHD Candidate expected to graduate later this year from Victoria University, Melbourne, Australia, in Sport and Data Analytics –one of the top programs in the world. He is an author of 14 published scientific articles and a featured speaker at eight sports science conferences.
What is a major project you're working on that will help athletes train at COPA STC?
"Utilizing COPA technology, I am developing a skills-based assessment that will be able to measure speed and accuracy to determine a players' fluency with the ball when asked to perform common behaviors within a game. We will simultaneously gain insight into how a player responds to the environment and the required task. The objective feedback provides information on strengths and deficiencies, as well as be used to compare performance to other peers, playing levels, and professionals."
Jen Giorno
– Director of Adult Programs and Events
With a background as the Event Coordinator for San Jose University's Spartan Stadium, General Manager of Sports for Bladium Sports and Fitness Club, and the President of One Village Sports, Jen's breadth of experience and knowledge are a welcomed addition to the team. She earned a degree in Sports Management from the prestigious Robert Morris University and has over a decade of coaching to her name. Jen's time as a general manager and an elite coach will help guide our adult programs and events in a new and exciting direction.
What sort of programs are you most excited for?
"I'm most excited to create a fun and positive experience for our Adult League players. I enjoy organizing leagues, and I'm looking forward to watching the competition and the comraderies in our community. I can't wait to create fun competitions and tournaments in the COPA Cube and the skills.lab Arena for our Adults as well. It really is a unique and exciting opportunity to bring soccer enthusiasts more options in addition to league play."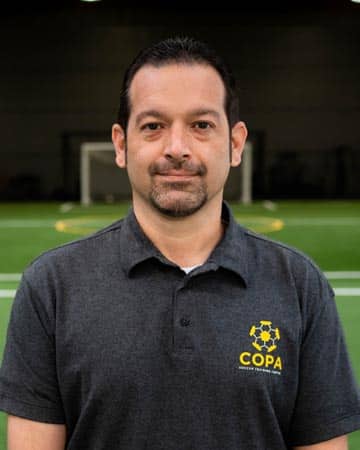 Mike Fillari
– Director of Operations
Mike had an illustrious sixteen-year career with Wedgewood Weddings, where he was instrumental as a senior Regional Manager of Operations in helping this family-owned hospitality business grow into the nation's largest wedding event management firm with 47 locations and thousands of employees across the country. He oversaw projects across the country as well as managed sales and a positive company culture. Mike is also passionate about soccer and is a huge supporter of the Italian National Team.
What changes should our members be looking forward to in the coming months?
"I think that one of the biggest changes coming is increasing the support our members receive when making an account request. Our members are our top priority, and we want to help them as best we can. By adding more staff to the team, we will greatly reduce the time it takes to process members' requests."
Jenya Jawad
– Senior Manager of Camps, Parties, and Events
A former goalkeeper for CSU Monterey Bay, Jenya has cultivated a wealth of knowledge from around the world in her pursuits as an athlete and as a coach. From the Cothia Cup in Sweden to Arsenal W.F.C in England to Ghana, West Africa, she has brought that experience to COPA STC. In the states, Jenya has coached competitive women's soccer near her alma mater in Monterey, in Hawaii, and locally here in the bay area.
What type of events can COPA STC host?
"We offer a ton of fun and engaging camps, birthday parties, corporate events –all designed around providing our members with a customizable experience they won't forget. Our birthdays and private parties can be a field rental for team building or an all-day birthday extravaganza. Camps are available for all ages and utilize our innovative technology to inspire athletes to move, grow, and enhance their skills while being part of a team."