Welcome the Newest COPA STC Staff
Check out the latest additions to the COPA STC Team!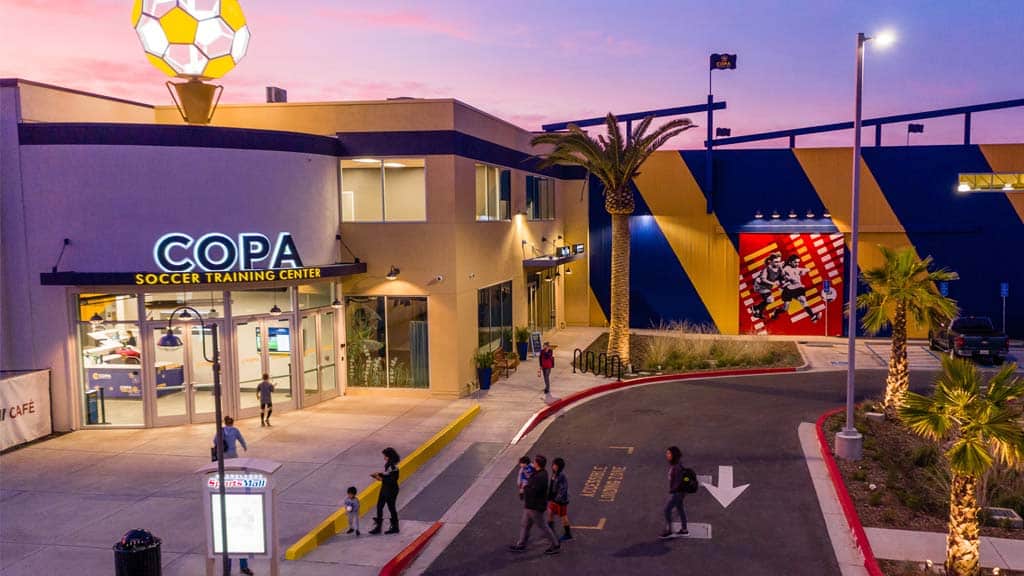 COPA STC is dedicated to the growth and development of each athlete that walks through the door, as well as each team member that joins the company. We could not be prouder to announce four promotions and two new additions to the COPA STC team!
Promotions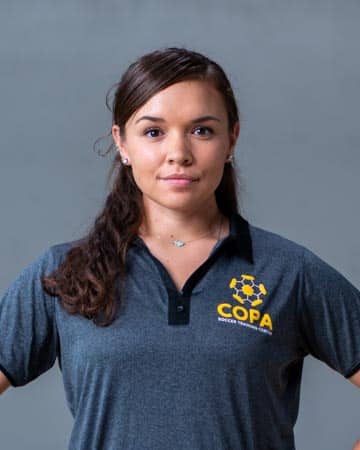 Michelle LaFaille
– SpeedLab, Senior Manager
Michelle has been with COPA over 2 years now and consistently contributed to the growth and development of what we do here. We are excited to see her lead a team of dedicated coaches and help in the continued building of an innovative, engaging,and purposeful athletic performance program.
What opportunities are you most excited for as the new SpeedLab Senior Manager?
"I am most excited to continue making a positive impact on youth athletic development. I am such a strong believer in the science behind what we do here at SpeedLab and the methodology that we implement in our training. It is really exciting for me to be a part of enhancing athlete development by leveraging state of the art technology and leading a team of expert coaches."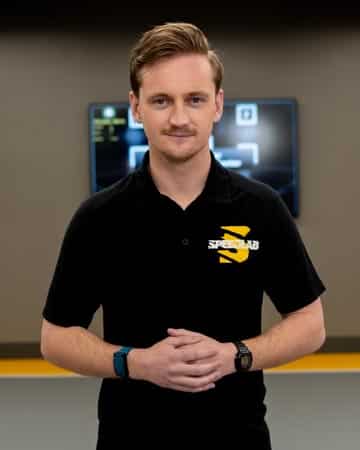 Barry McCabe
– Director of Membership Training
After playing at the highest level in Dublin, Ireland for over five years, Barry applied his knowledge to finding the best practice in the development of youth athletes. He earned a US Soccer B Coaching License along with both undergraduate and master's degrees in Exercise Science, and joined COPA STC in 2019. Previously leading the launch and establishment of SpeedLab, Barry will lead a team of amazing people across COPA Kids, COPA Train,and SpeedLab.
What big changes should we look forward to in the near future?
"COPA STC is and will continue to be in pursuit of best practice as it relates to player and athlete development. We are constantly learning and improving what we do and how we do it. The goal remains the same: to create the most engaging and purposeful learning environments possible for players and athletes. And to establish an effective assessment-based approach to create more personalized development pathways. We will be launching and improved training model soon that will better serve the athletes we care so much about. Amazing new coaches,improved training curriculum and a more dynamic approach to providing feedback to athletes and their families."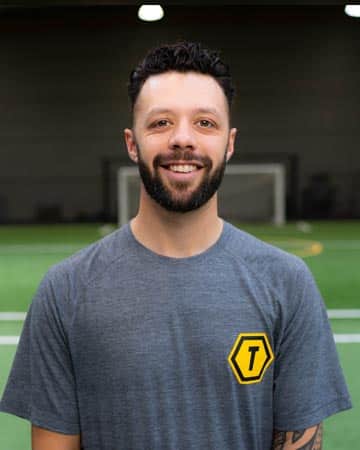 Andrew Heuer
– COPA Train, Head of Training Operations & Experiences
With over seventeen years of experience in player and coach development,Drew has consistently contributed to a high standard in the creation of an innovative and engaging training environment for youth soccer players. He spent eight years working with the New York Red Bulls Youth Academy as a Regional Coordinator and was responsible for numerous clubs and staff development in New York.
How to do you see the COPA Train experience evolving under your leadership?
"I'm truly excited for the opportunity to be apart of COPA STC and working within the Train Program. I hope to utilize my experiences working at different levels of the game to enhance the overall experience here at COPA. We are constantly working to provide not only the best training environment for players to grow and exceed in the game, but to provide an environment that excites coaches to want to come work with our players and be a part of something special."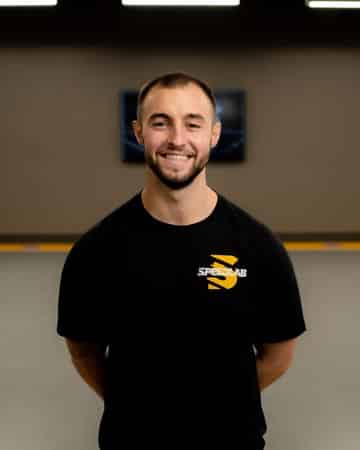 Vince Zito
– SpeedLab, Assistant Manager & Head Coach
Vince has also been with COPA for over twoy ears, initially joining as a Trainer with COPA Fit. He has been an excellent contributor in his role as Head Coach for SpeedLab, holding himself to a high standard of coaching. He will be focusing on curriculum development for our dedicated athletes and lead much of the SpeedLab coach training and development.
"I'm excited to further develop the SpeedLab curriculum through my experience in working with young athletes and catering to their needs. All young athletes need to know how to perform basic strength exercises so they can carry that skill to any high school or college weight room they find themselves in. Speed training for young athletes is such a crucial piece of development and something that we believe sets ourselves apart from other youth training programs. We will always stay up to date with what the research in exercise science is showing us while sticking to the basics of what we believe all young athletes should be exposed to."
NEW TEAM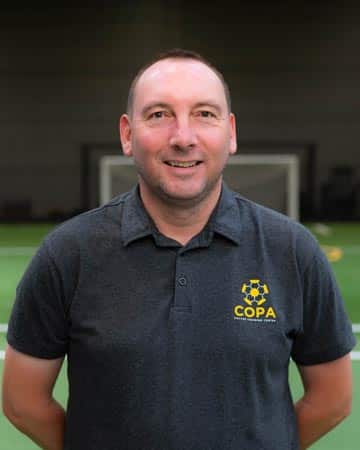 Jonny Carter
– Head of Curriculum & Coach Development
Jonny Carter has a rich soccer experience having been a student of the game from his informative years playing days through a celebrated coaching career. He's traveled to multiple soccer cultures in the pursuit of knowledge, including Europe, America, and across much of Asia. Jonny is 'A' licensed certified, was the Chicago Fire and Houston Dynamo MLS Clubs Emerging Talent Program head coach, and has 11 published coach education resources with World Class Coaching.
How important is a progressive curriculum for player development @ COPA STC?
"The need for a curriculum is an essential component of the COPA Player Development Pathway.The curriculum ensures that there is a coherent connection between each training session within the training block.Minute one through to minute sixty of each training session needs to have a design and a coaching methodology to ensure we can make the best efforts to meet the learning objectives.
"The curriculum also applies to the coaching staff where standardized principles shape what a COPA training session should look like and feel like.Every training session has a custom-built session plan designed for the COPA training space and the level of play. While coaches are required to bring their own personality and ideas to the training field, it is also essential that mandatory benchmarks are consistent throughout the training session regardless of which COPA coach is delivering the training."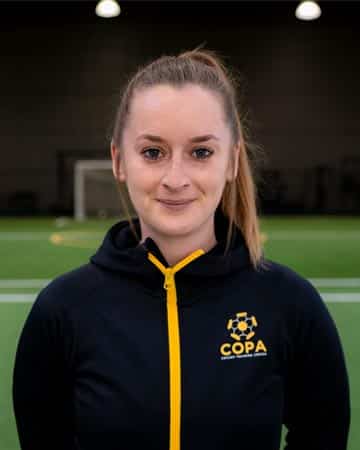 Emma Irvin
– COPA Kids, Program Manager & Head Coach
As COPA STC continues to evolve the COPA Kids programs to better serve players up to five years old, we for Emma to lead with it her expertise and passion for child development. To start, she will be making an impact with the coach training and development of COPA Kids coaches, while also implementing an effective and engaging curriculum that will help strengthen the program's value proposition.
What are you looking forward to most in furthering the development of the COPA Kids programs?
"I am most looking forward to strengthening our curriculum to match our world class facility. The fundamental love of soccer is fostered at an early age,and I am excited to empower our coaches to deliver a top tier program for each child that walks through our doors, so they can walk out having fallen in love with the game. An intentional approach to coaching should begin in early childhood development and I am excited to work at a facility that acknowledges this important stage in our youth."