How To Be A Supportive Parent At The Game
Watching your son or daughter play can be exciting, fun... and stressful. We want to see them succeed, but sometimes our excitement can be a distraction. Here are 5 tips to help be a more supportive parent at the game.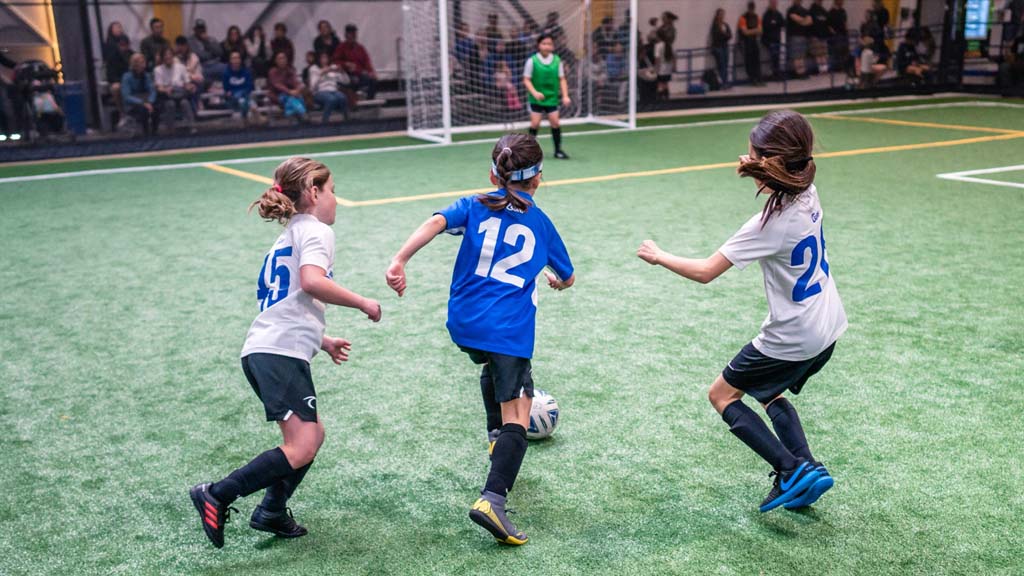 Does your heart race when you see your child get the ball? Does your foot involuntarily spasm when they're open to score? Is your voice hoarse by the time the final whistle blows?
Watching your son or daughter play can be exciting, fun… and stressful. As parents, we want to see our kids be successful –to enjoy themselves, make the right pass, or score the game winning goal. We are there to support them, and sometimes our excitement can be a distraction. They already have enough going on while they're in the game. We want to help, but that may not always be the case.
We've been there –both as parents and as coaches. So where's the line? The fine balance between supporting our child and being a distraction. We found 5 tips we recommend to help be a more supportive parent at the game.
1. Be positive
First and foremost, the atmosphere a parent creates around a game and the sport is absorbed and magnified tenfold by our children. The energy we put out, they take in. This is why being positive has such a profound impact on a child's performance. It's easy to be positive when they're doing well. But even when they are struggling, providing positive feedback helps them learn and grow from the experience.
2. Let coaches coach
The coach runs practice, sets a game plan, and knows the team dynamic. He or she is there to provide direction and leadership to the players –we are there to champion our kids and the team. When those lines start getting blurred, it can be distracting and even harmful to everyone's performance.
3. Referees are people too
A missed call. A whistle doesn't go our way. A penalty that shouldn't have been. As perfect as we want the game to be ruled, referees are only human. They are there because they have a passion for the game too and want to a part of it. As much as we want to blame refs for a negative outcome, they are not the only factor. Let them do their job and cheer on your team to focus and stay positive.
4. Show your appreciation
"I love to watch you play." A phrase that is always felt but may go unsaid. These powerful words of support can change a bad mood after a rough game into a positive experience. We even get frustrated at times and want to help our kids perform better, but our role as parents is to provide them with a safe and supportive environment.
5. Be proud
It goes without saying –we are so proud of our kids. Win or lose, we are there to support and cheer them on. Of course we want them to win, but no one wins all the time. What we can do all the time though is let them know how much fun it is to be there and watch them play. The outcome of the game is never as important as supporting our kids and creating a positive environment.
Establishing a healthy and happy atmosphere for our kids is the key to being a supportive parent at the game. This focus provides a concrete divide between being encouraging and being distracting. Watching them play is still going to be stressful–we're still going to have involuntary twitches and sore throats–but we are also going to make sure our kids have fun, learn life lessons, and build character. Because at the end of the day, that's what playing a game really is all about.