OBJECTIVE ATHLETIC DEVELOPMENT
Our pioneering assessment designed for athletes ages 12+ measures and tracks their skills, identifies areas for development, and creates a baseline for them to work from. We have assessed thousands of athletes, from recreational youth to elite professionals, utilizing our SpeedLab Score to establish critical skill benchmarks which are used to effectively identify an athlete's development needs and objectively compare players.
Advanced Measurement Technologies
We have collaborated with the top clubs and technology companies around the world to provide you with personalized, objective insight into your skills.
It was first featured at Real Madrid and is now incorporated at many of the top clubs in Europe including FC Bayern Munich, Red Bull Leipzig, and Bayer Leverkusen. COPA STC's SpeedCourt is a responsiveness training and assessment device embedded with contact sensors mirrored on a television screen to engage athletes with real-time feedback on their ability to react and change direction.
"The SpeedCourt is an important component in our technology and data concept at Säbener Strasse in performance diagnostics."
"The SpeedCourt is a great opportunity to develop speed at all levels in a goal-oriented and fun way, especially for children and young people."
"The brain is the center of all movements and is therefore of great importance for sports and health. The SpeedCourt is ideally suited to adequately train the brain because cognitive and motor components of movement coordination are trained in a common context."
"COPA STC uses its technology such as the skills.lab Arena and COPA Cube and teaching methods such as differential learning to ensure we improve players' skills and adaptive behavior in game-like scenarios."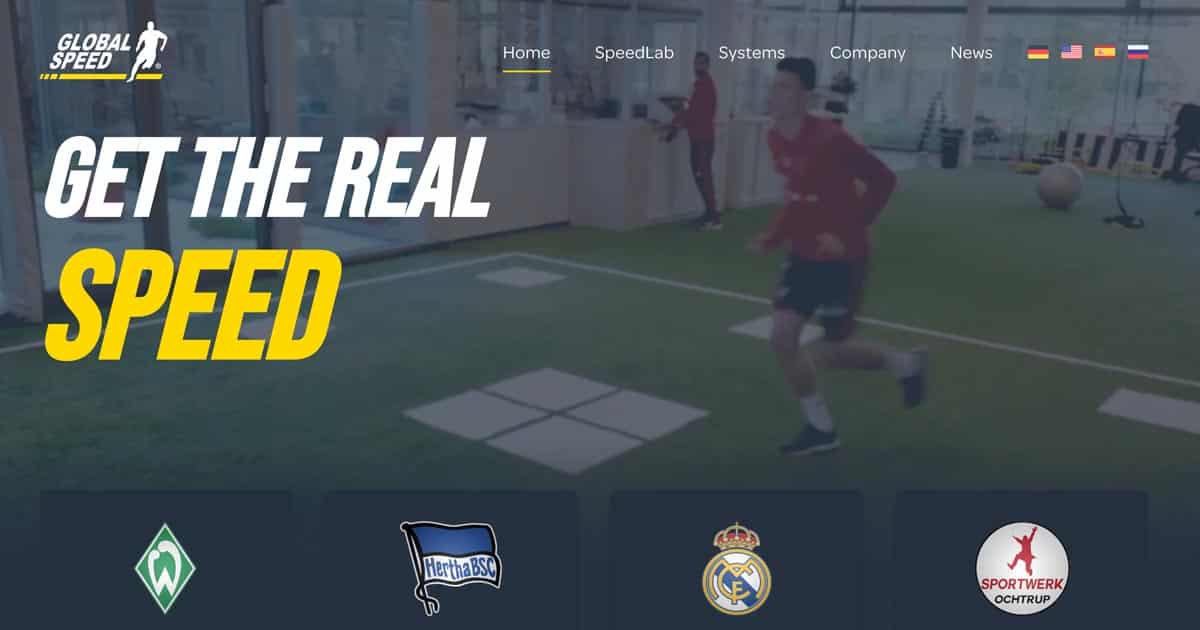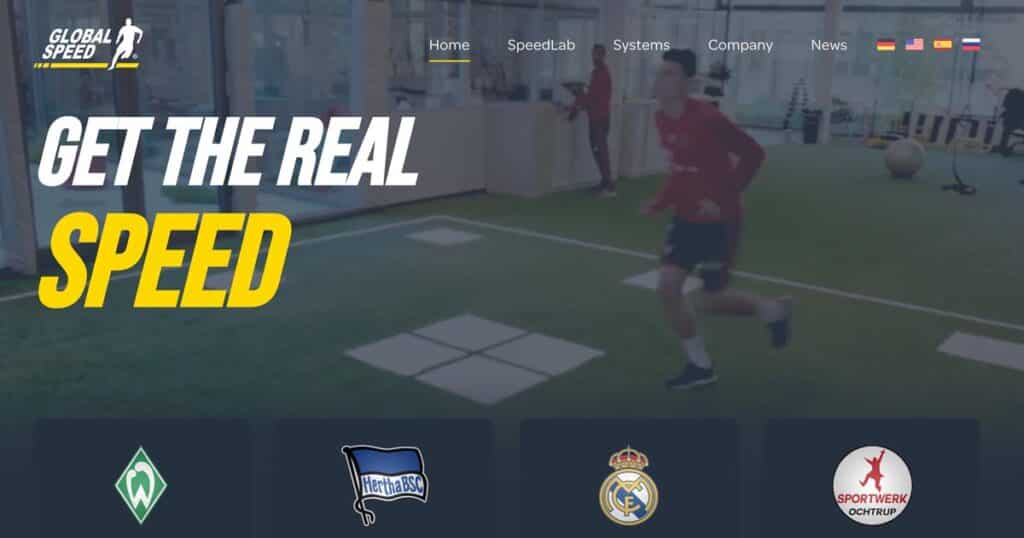 A 30-yard speed testing and training track that uses a contact sensor at the starting line and infrared timing gates to measure top speed and 2.5-, 5-, 10-, 20-, and 30-yard split times.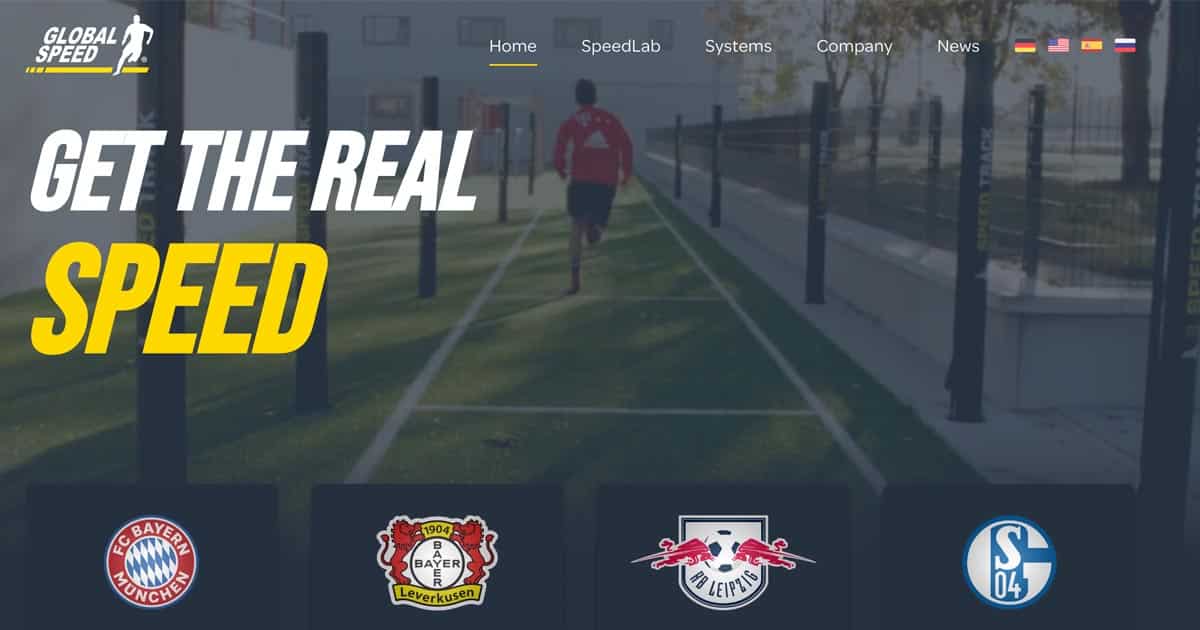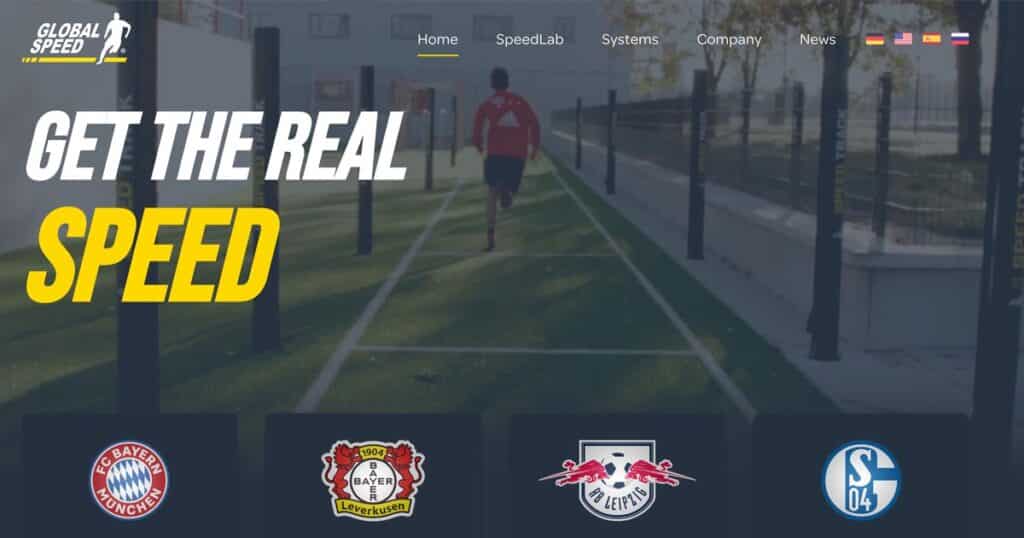 To maximize your performance, ensure that you eat well, get a good night's sleep, and hydrate. We recommend that you arrive a minimum of 15 minutes early. Any late attendees will not be allowed to complete the SpeedLab Score. A warm-up space will be provided for you.
The SpeedLab Score is a composite score derived from our advanced measurement technologies assessing three key elements – strength, speed, and agility.
Strength is measured by an athlete's ability to accelerate over 10 yards.
Speed is a measure of an athlete's top speed.
Agility is measured by a multi-directional speed activity in which an athlete reacts to stimuli.
Once you've completed the assessment, algorithms analyze your individual data points against our large proprietary database. A scorecard is produced providing an in-depth analysis of your data. No matter how you perform, you will receive useful, engaging, and actionable feedback. This critical data provides a quantitative benchmark used to measure your progress and compare your performance to athletes of the same age and gender. Through comparative data analysis, our sports science team identifies your strengths and areas of improvement and delivers prescribed training recommendations to optimize your development. Whether you train at COPA STC or in your own training environment, we want to guide your development and provide you with the resources you need to help you unlock your true potential.
UPDATE YOUR SPEEDLAB SCORE
By retaking this assessment every few months, we can objectively review the success of your training and effectively quantify your improvement by comparing it to your previous results. As we analyze your updated data, we look to further enhance and guide your training prescription. Tracking your development will keep you engaged and on track in the most personalized manner possible. This process is key in ensuring your developmental journey is constantly optimized to best serve your needs.
Read our blog for the latest news and updates