3 Reasons You Should Be Playing Futsal
One of the best ways to quickly develop your soccer skills and gain a competitive edge.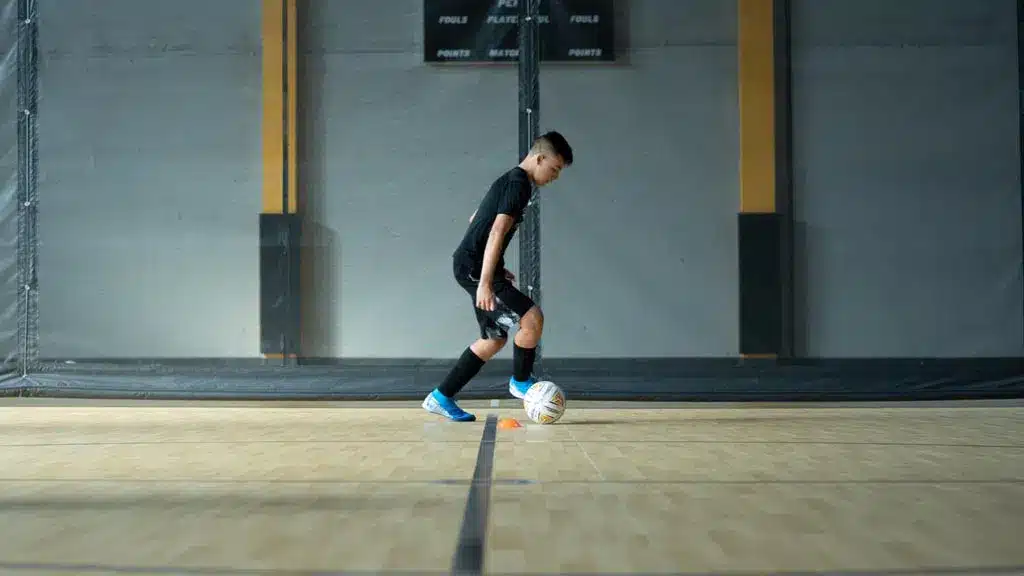 Futsal is an exciting, fast-paced small-sided game similar to soccer that originated in South America. Futsal has become the world's fastest growing indoor sport in recent years as more and more professional players and clubs recognize the benefits of playingit.
"As a little boy in Argentina, I played Futsal on the streets and for my club. It was tremendous fun, and it really helped me become who I am today."
-Lionel Messi (Argentina)
With a smaller pitch, fewer players, and smaller ball, the game highlights ball control, quick decision making, and action. Futsal creates an environment that highlights individual technical skills and increases game actions that are transferable to the 7-a-side, 9-a-side, and 11-a-side game of soccer.
If you want to step up your game, here are three reasons why you should be playing futsal:
1. Futsal is a great skills developer
You need to think quick, adapt, improvise, and have pinpoint accuracy. Since everything is scaled down in size, Futsal helps athletes train on the "micro" level before taking it to the grass.
Futsal puts players into a ton of 1v1 scenarios and requires a high level of technical proficiency to be successful. Players must be able to receive the ball under pressure, protect the ball, and create space for themselves through ball control, dribbling, and moves to beat defenders. Futsal is the ultimate technical application as it requires players to combine execution with vision and understanding at an increased speed of play.
2. Precision over physicality
Because Futsal enforces a more technical version of the game at a high speed of play, it helps athletes develop their tactical decision making. They must keep their heads on a swivel, anticipate an opponent's next move, and executeon any opportunity.
Because the field is smaller, players with physical advantages on the big field don't have the same in futsal.This sport requires technical excellence to accompany physical advantages, and players who tend to get left behind on a full-size field have the ability to shine on the futsal court.
3. Kids and pros all agree – it's FUN!
Messi, Pele, Ronaldo, Neymar, they all grew up playing futsal and credit the sport with developing their amazing skills. Athletes are more involved in the games – more touches, more speed, and more goals equal more fun!
"During my childhood in Portugal, all we played was Futsal. The small playing area helped me improve my close control, and whenever I played Futsal I felt free. If it wasn't for Futsal, I wouldn't be the player I am today."
-Cristiano Ronaldo (Portugal)
"Futsal was important in helping to develop my ball control, quick thinking, passing…also dribbling, balance, concentration. Futsal was very, very important, no doubt."
-Pele (Brazil)
Check out COPA's Youth Spring Futsal League starting this April. Visit
copastc.co/youth-futsalleagues
to register today!
© 2022 COPA Innovation Laboratories