COPA STC and Walnut Creek Surf Soccer Club Join Forces to Propel Player Development to New Heights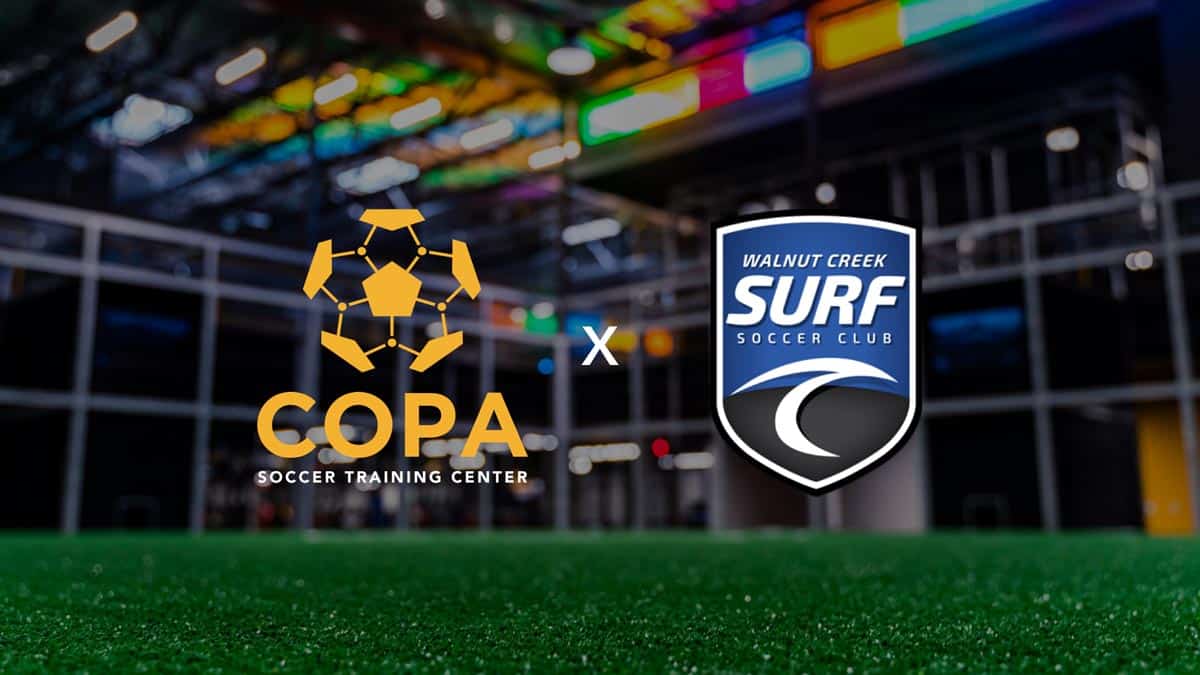 COPA Soccer Training Center (COPA STC) and Walnut Creek Surf Soccer Club (WCSC) are excited to unveil their renewed commitment to player development for the upcoming 2023-2024 season. Expanding on last season's successful partnership, we're introducing fresh initiatives to enrich the experience for players and coaches.
Innovation remains the cornerstone of our collaboration. This season, COPA STC's SpeedLab program will continue to bolster the athletic development of WCSC's emerging competitive players.
Adam Cooper, Director of Coaching at WCSC, expressed, "Our partnership with COPA STC aligns seamlessly with our mission to provide our players with the best possible opportunities for growth. The combination of COPA's advanced assessment methods, meaningful feedback, and our dedicated coaching team creates a unique environment for young players to develop and achieve their potential."
Extensive research underscores the crucial role of core movement skills in young player development. SpeedLab will intensify its focus on structured training programs, enhancing coordination, speed, agility, and strength for WCSC players. Weekly sessions at COPA STC, led by SpeedLab coaches, will include regular assessments through advanced technology. Coaches and players can gamify their development with meaningful feedback via scorecards.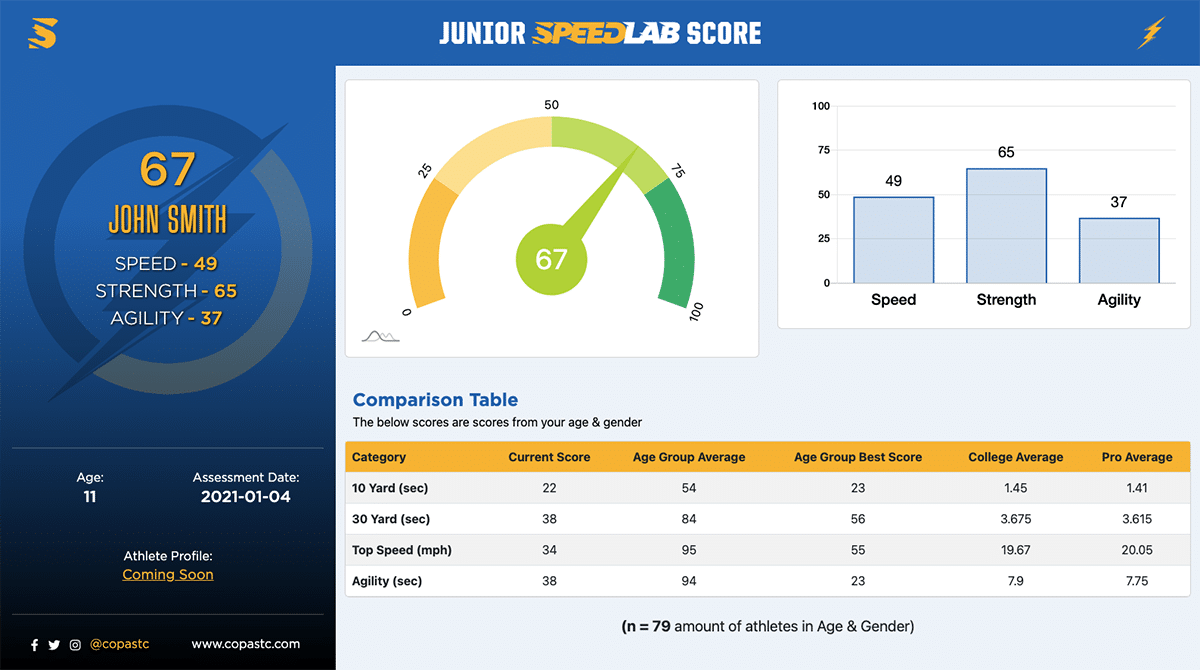 Moreover, coaches overseeing teams from 2015-2012 will benefit from comprehensive Team Reports, offering insights into their players' physical advancements. Year over year COPA has been able to document the progress of these skills for WCSC players.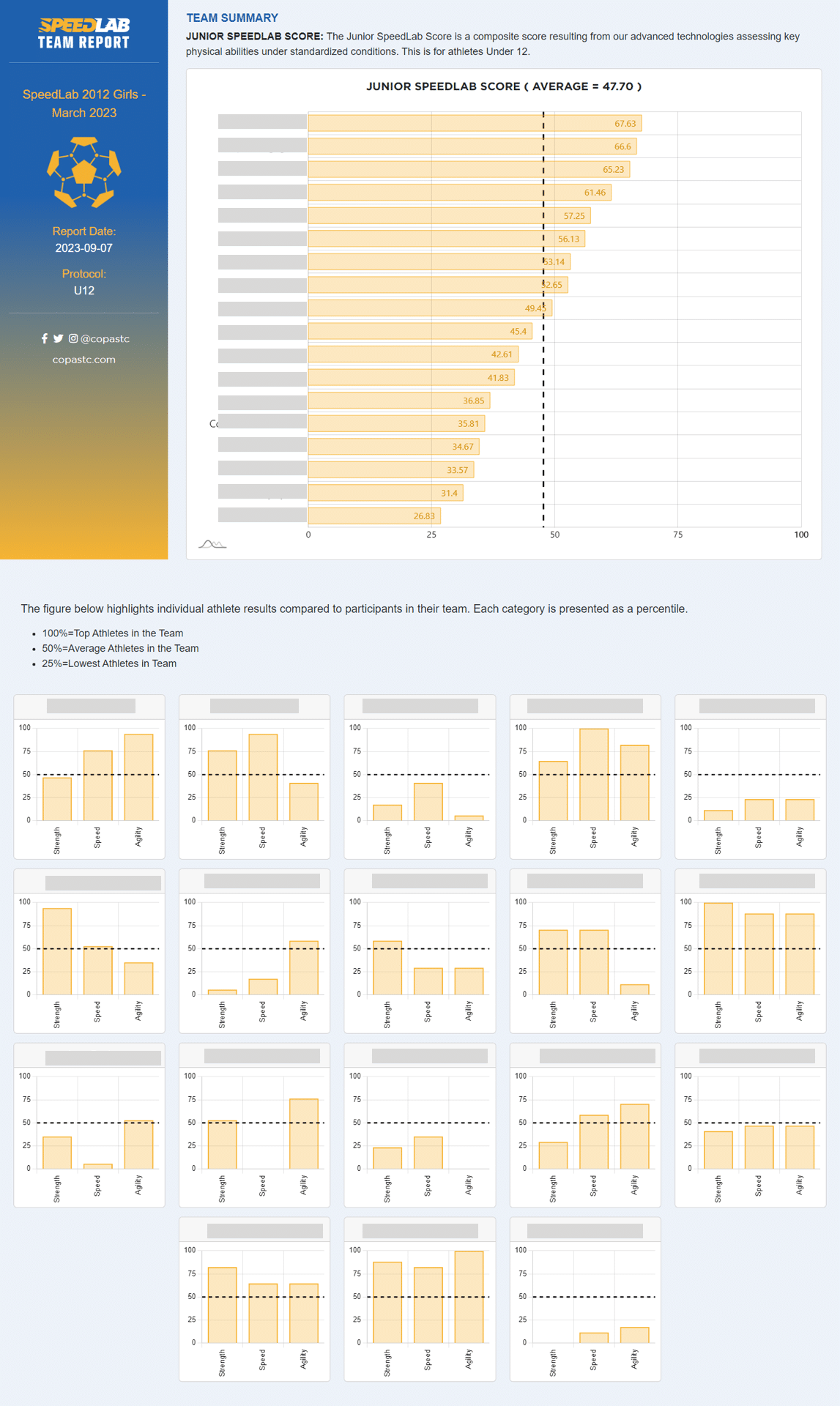 At COPA STC, our club partnerships are tailored to assist clubs that demonstrate a clear commitment to nurturing the growth of young players and are enthusiastic about pursuing best practices in the process.
"We are excited to continue on this journey with Walnut Creek Surf Soccer Club," commented Barry McCabe, Senior Director of Player Development and Assessments at COPA STC. "Our shared commitment to innovation and player-centric development makes this partnership a perfect match. We are looking forward to hosting more of WCSC dedicated young players this winter."
As this partnership continues to evolve, we anticipate more exciting developments on the horizon. Together, we are unwavering in our commitment to nurturing the talents of our players and coaches. We're poised for another season of growth, achievement, and excellence on and off the field.
About Walnut Creek Surf Soccer Club:
Walnut Creek Surf Soccer Club is a prominent youth soccer organization committed to fostering player growth, development, and community engagement. With a strong emphasis on personalized coaching and holistic development, WCSC provides an environment where players can flourish both on and off the field.
About COPA STC:
COPA Soccer Training Center (COPA STC) is a trailblazer in soccer talent development, leveraging cutting-edge technology and expertise to shape the future of the sport. Through innovative assessments like the COPA Score and state-of-the-art facilities, COPA STC is dedicated to nurturing players and elevating their performance to new heights.