Leading American Training and Research Facility COPA STC and German Bundesliga Professional Soccer Club TSG Hoffenheim Announce Groundbreaking Science and Research Partnership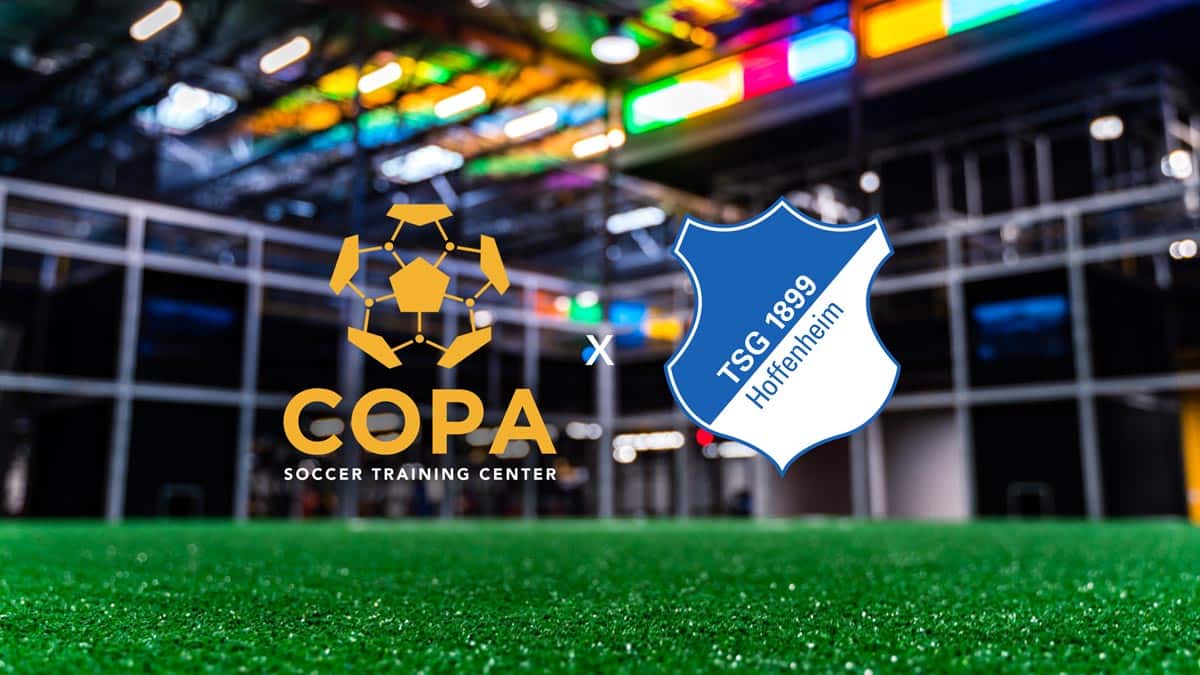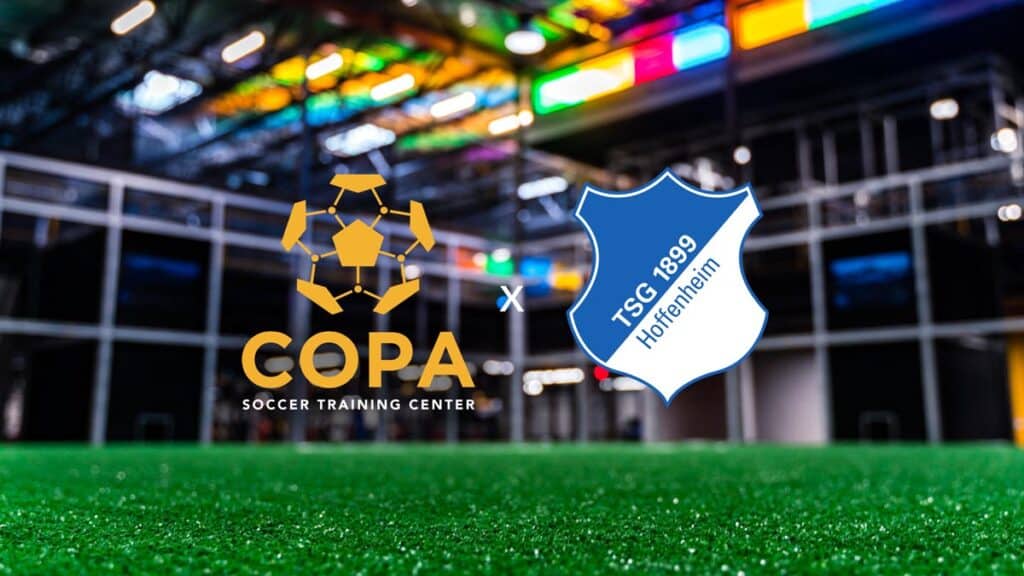 COPA Innovation Laboratories, owner of COPA STC, which is a renowned soccer training facility at the forefront of soccer talent identification utilizing cutting-edge technology, and TSG Hoffenheim, a top-tier German Bundesliga professional soccer club, are thrilled to announce their groundbreaking partnership in the field of sports science, research, and innovation. This collaboration aims to take another step forward towards revolutionizing the effectiveness of the talent identification process, and player development at the youth level, in the world of soccer.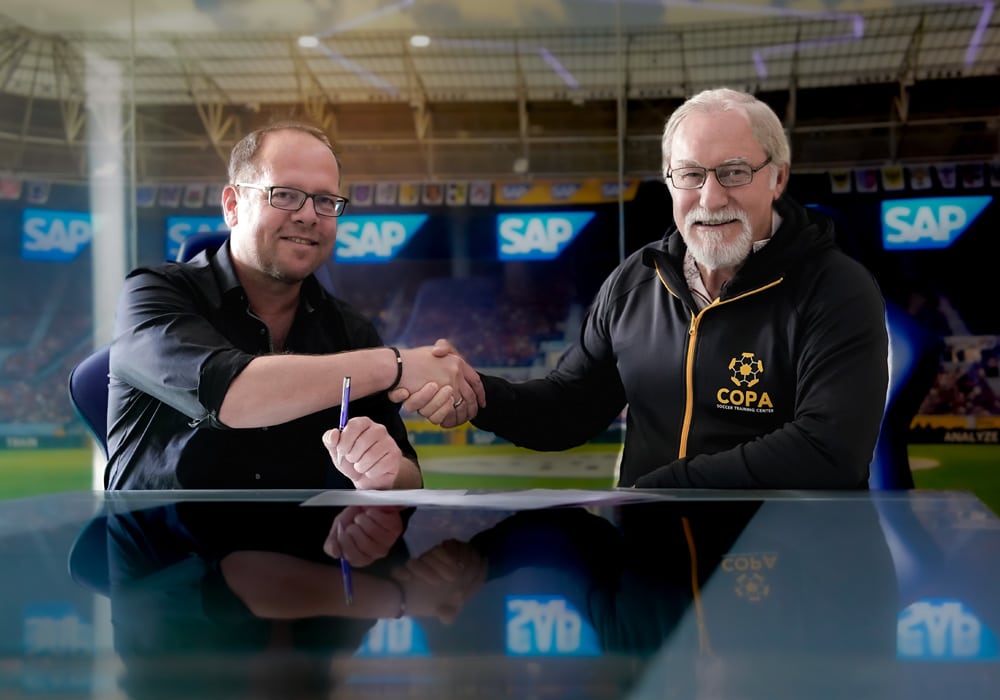 The partnership brings together COPA STC's expertise in utilizing technology to screen skills psychological and physiological characteristics of large numbers of youth soccer players on an objective basis, with TSG Hoffenheim's unique and highly regarded skills around youth talent development, and their extraordinary expertise in performance assessments. At the heart of this collaboration is a long-standing professional relationship between Prof. Dr. Jan Mayer, an esteemed professor and visionary in the field of sports psychology, who is also the CEO of TSG Hoffenheim, and Mark Hall, a California-based diversified entrepreneur, and the founder of COPA Innovation Laboratories. Prof. Mayer and Mr. Hall desire to see their respective organizations benefit through a mutual transfer of knowledge, experience, and data analysis which will be created through a blending of their respective organization's unique skillsets and cultural practices.
Prof. Mayer has a relationship spanning more than 20 years with the TSG organization and its affiliated enterprises. He has enjoyed the confidence and a close working relationship with the club's well-known philanthropist and owner, Mr. Dietmar Hopp. Mr. Hopp is one of Germany's leading citizens and is the Co-Founder, former CEO, and former Chairman of Germany's largest public corporation, software giant SAP. Together, Mr. Hopp and Prof. Mayer have taken a "Bringing Science to Soccer" approach to youth development at highly regarded TSG Hoffenheim Academy, one of the most consistent and highest-quality talent development academies throughout Europe.
Mr. Hopp has commented that "The TSG philosophy is founded on a developmental model which emphasizes educating players in fundamental aspects of both sports and everyday life….In this way, we want to encourage an active lifelong learning approach and prepare our young players with a qualified holistic education for the demands of later life."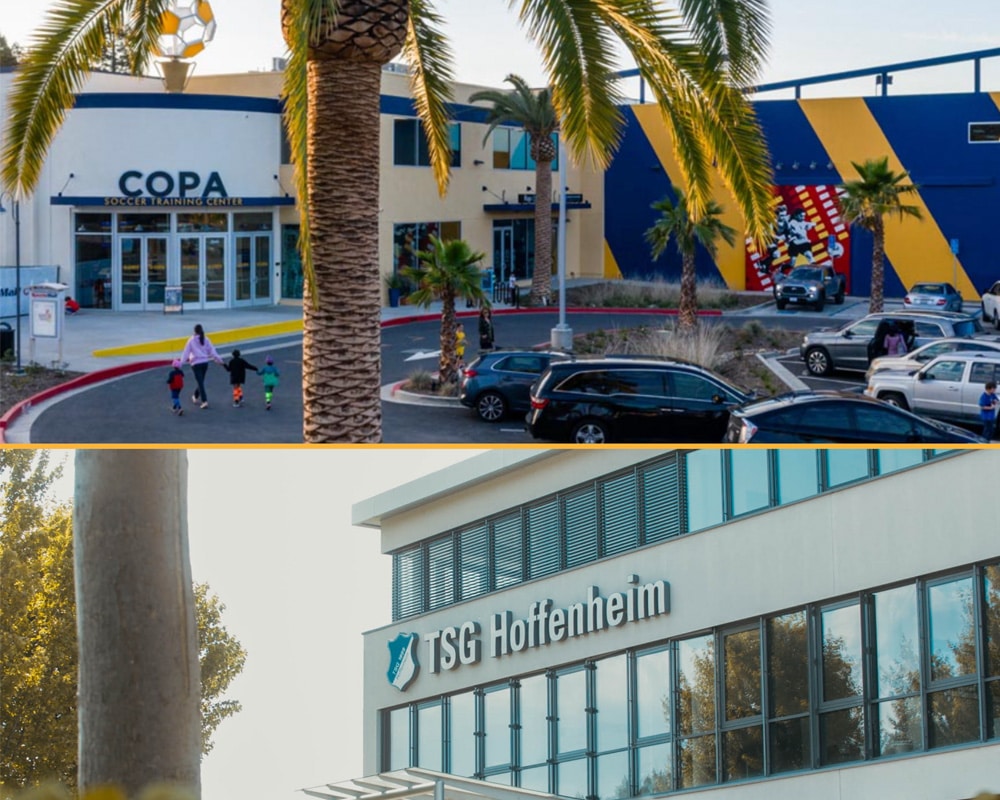 Prof. Mayer has put this philosophy into practice for decades now, by implementing the use of proven science-based best practices, while continuing to push forward the frontier of knowledge. This push has emphasized the active experimentation of evolving theories, evaluating new technologies trying to earn the reputation of being called "state-of-the-art", and measuring the results of new developmental methodologies in training regimens. This work has occurred within a technology-rich, data-centric ecosystem, located within the gentle hills and farmlands of southwestern Germany.
Through a strategic expansion, TSG Hoffenheim, also operates a wide-spanning, global network with clubs and training centers in Brazil, France, Portugal, Ghana and the United States. In addition to COPA STC, TSG has also established partnerships in the USA with leading universities and colleges, and the MLS side FC Cincinnati, front runner of the Eastern Conference in Major League Soccer in the 2023 campaign. All these organizations benefit from Prof. Mayer's deep knowledge and experience and the talent base of the high-caliber TSG sports science team.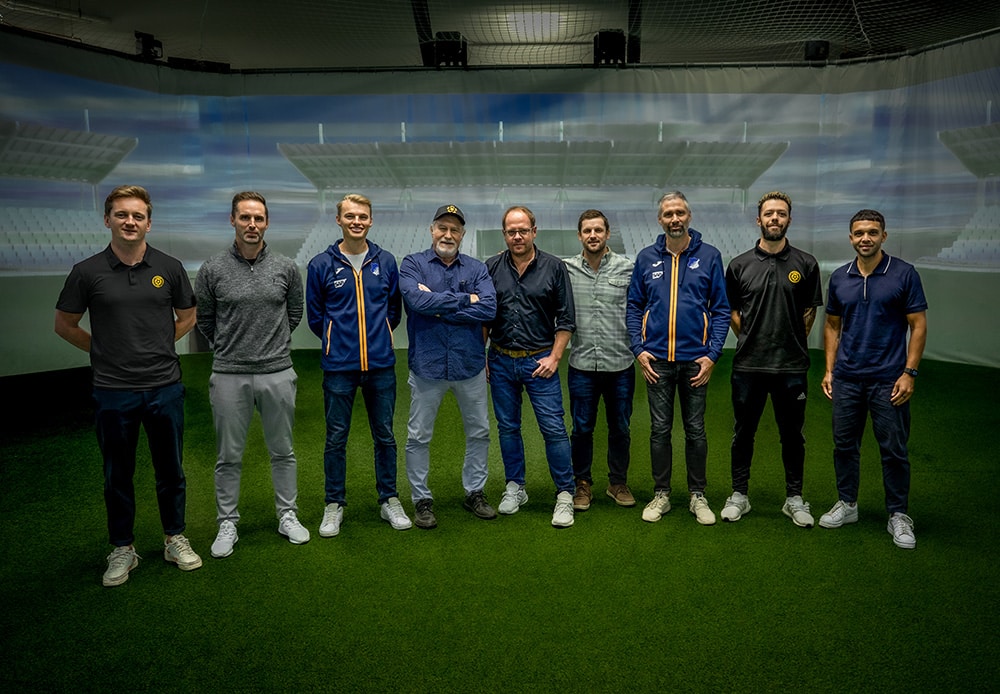 As part of the partnership with COPA STC, TSG Hoffenheim – spearheaded by TSG's CEO Prof. Mayer and his expert team – will support COPA STC with its know-how and expertise in the field of physiological, psychological, and cognitive diagnostics. "Over the past years, we have consistently evolved into a leader of innovation in German football," explains Prof. Mayer, expressing his enthusiasm that their work is bearing fruit internationally. "This collaboration with COPA STC is particularly remarkable as it allows us to secure yet another outstanding international partner in the realm of innovation."
With a deep understanding of human cognition and social skills, Prof. Mayer has been instrumental in developing innovative methodologies to accurately profile athletes and predict individual performance and development behaviors. His extensive research and years working as a sports psychologist has yielded invaluable insights into cognitive and social skills, allowing for an expanded understanding of an athlete's strengths, weaknesses, and potential for growth. For example, this groundbreaking work in cognitive diagnostics has helped distinguish the TSG Academy as a standout in both talent identification and player development. In just the last 10 years, TSG turned over 100 academy graduates into professional players reaching a cumulative market value of 300-350 million euros.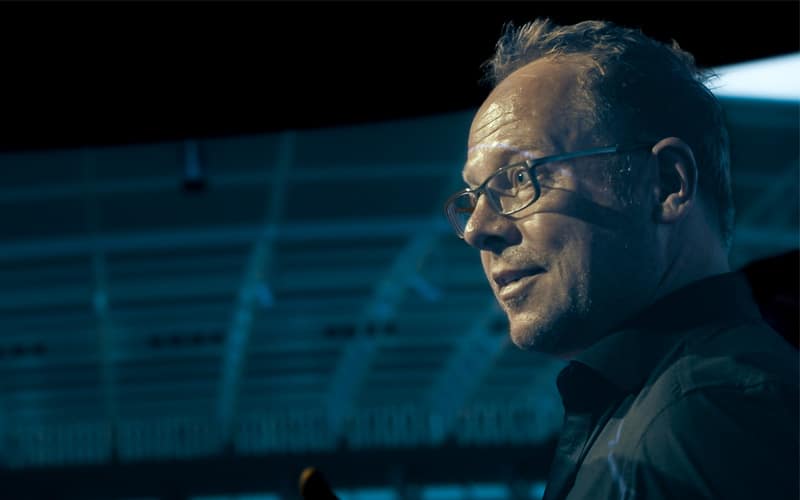 For some 25 years, Prof. Mayer has refined and applied his knowledge as one of the world's leading sports psychologists, integrating this expertise into numerous other sports organizations. These include the German Olympic program, as well as the German Football Federation ("DFB") at large. Prof. Mayer even provide consulting to many other European professional Soccer Clubs and organizations, some of which compete directly with TSG. The TSG philosophy focuses on improving the human condition through sports, and TSG seeks to expand the world's knowledge, not to hoard it for their own self-interests. The fact that Prof. Mayer is now CEO of TSG Hoffenheim demonstrates how central youth development skills are to the operational functionality of this leading global soccer organization.
Mr. Hall first met Prof. Mayer in 2014, during his early research into cutting-edge methodologies and emerging technologies that he wanted to incorporate into a new type of private training center in the USA. This research eventually led to the creation of COPA STC, North America's most technologically advanced training center, and its single largest indoor soccer facility. "I visited many leading European youth academies on numerous occasions, and while there are many excellent organizations, I personally resonated with the extreme competence of the TSG organization and their science-based approach. Their rigor and discipline are coupled with a certain moral integrity rooted in striving to make better people for our common future. This player-focused professional approach is delivered in a humble and unassuming way, and this sets an outstanding example for our own organization to emulate," said Mr. Hall. This philosophy seems to mirror one that has been ever present in Mr. Halls business practice for decades and printed on all his company's digital and published brochures, "Be Friendly, Stay Humble, Work Hard".
TSG Hoffenheim is striving to be their best as a leading center of sports science excellence for identifying and developing up-and-coming national and international talents. COPA STC is striving to do something similar, by pioneering the notion that the same high bars of excellence that are found within an organization such as TSG, can be provided affordably and at scale, for all players from amateurs to professionals, within America's "pay to play" soccer ecosystem. Both organizations have found a mutual harmony within their objectives and have pledged to support each other accordingly, through this newly established partnership.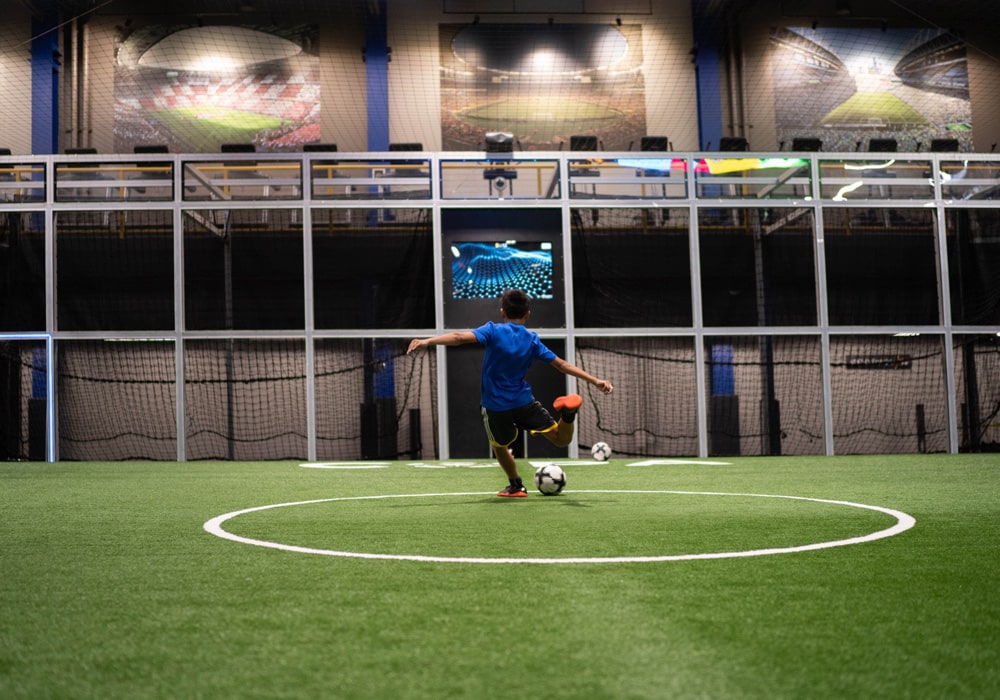 One of the most exciting aspects of the partnership is the opportunity it offers to aspiring youth soccer players in America. Young COPA STC members will have the opportunity to compare themselves in relevant peer grouping to a top European Academy through COPA's proprietary COPA Score assessment. TSG sports scientists are working with their sports science colleagues at COPA to improve and expand the COPA Score, and the expansiveness of the affiliated database used for benchmarking purposes.
Further, COPA intends to initiate various competitions for COPA's membership base to earn the right to participate in all-expense-paid extended training camps at the TSG Academy in Germany. This incredible opportunity will enable talented players to showcase their skills and possibly open doors to some of the world's most esteemed professional soccer clubs through the joint efforts of COPA and the TSG Academy.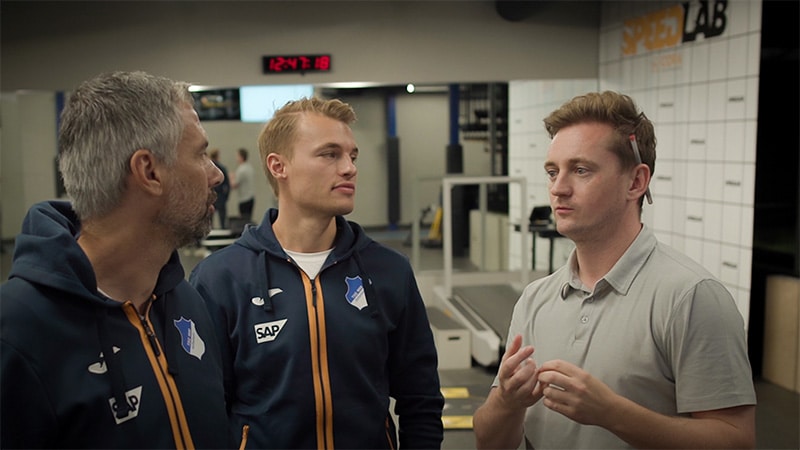 Both COPA STC and TSG Hoffenheim share a commitment to pushing the boundaries of sports science and innovation. To emphasize this point, Prof. Jan Mayer has agreed to join Mark Hall, and other soon-to-be-announced contributors who share similar goals, on an "Advisory Board" to COPA's senior management team. Prof. Mayer commented, "It is truly exciting for us at TSG Hoffenheim to contribute to the development of COPA and to support this endeavor on a scientific basis. Mr. Barry McCabe, COPA's Director of Player Development, Assessment and Research also commented that "Having this collaboration with TSG and their web of relationships and institutional knowledge helps elevate COPA STC to a whole new level in our pursuit of excellence. I look forward to working with Prof. Mayer, and the rest of the TSG team, in turning this next page in the growth of COPA STC."
For media inquiries and further information, please contact:
Tara Cheitlin | Director, Digital Media |
media@copastc.com
| (925) 357-8999
About COPA Innovation Laboratories: COPA Innovation Laboratories owns certain intellectual property, patented sports training devices, sports-oriented real estate, and the business of COPA STC. COPA STC is a leading Center for Optimal Performance and Athlete Science. COPA has attracted attention with its proprietary COPA Score, a Comprehensive and Objective Performance Assessment for soccer players. COPA STC is a leader in the use of technologically enhanced training tools designed to generate objective data to inform decisions, within its "laboratory-style" training facility located in Walnut Creek, California. With a strong focus on utilizing technology and bespoke processes, COPA STC conducts groundbreaking research in sports science and aims to revolutionize the player ID process and optimize athlete performance and development.
About TSG Hoffenheim: TSG Hoffenheim is a professional soccer club in Germany's top division based near Heidelberg. Known for its commitment to excellence and innovation, TSG Hoffenheim has gained a reputation as one of Germany's most progressive soccer clubs, and the TSG Hoffenheim Youth Academy in particular has secured a well-deserved reputation for being a highly effective developer of player talent. The partnership with COPA STC further solidifies TSG Hoffenheim's dedication to supporting organizations that share similar goals, through knowledge transfers and other engagements. This partnership will also further advance the brand development of TSG Hoffenheim internationally within the host country of the 2026 World Cup.