Introducing Amanda Barr – COPA Kids Program Manager and Head Coach
Coach Amanda is helping grow our Kids Program curriculum with innovative methodologies and engaging activities.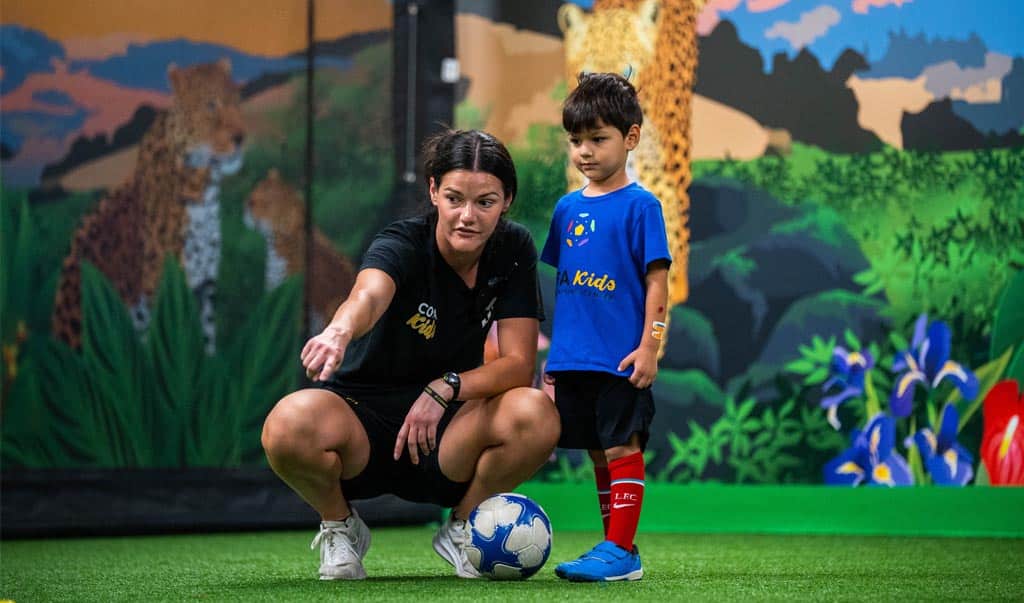 Meet Program Manager and Head Coach Amanda Barr
COPA STC wants the best for every young athlete that walks through our doors. From innovative technologies to advanced training methodologies to elite coaches, we believe in providing incredible opportunities to help everyone learn and grow. This is why we are proud of Amanda Barr for stepping into the head coach position and helping develop our COPA Kids curriculum.
Coach Amanda has 20+ years of experience playing soccer. She grew up with the sport and it's her own great encounters that inspire her to coach and motivate the next generation. Her love for the game never ceased, continuing to play as she received her Bachelor of Science in Exercise Physiology for California State University, Chico. During her time there, she also took interest in the Physics Department, performing as a Student Professor. This experience educated her in leading teaching methodologies that focus on guided discovery and growth mindset. She then decided to combine herworlds and pay her knowledge forward –now with 14 years of youth coaching experience.
Amanda was hired as a lead coach in our COPA Kids Program in Oct '21 and quickly established herself as an integral part of our programming and a favorite amongst our athletes.By January, she was promoted to Kids Program Manager and took on the task of redesigning our curriculum.
Coach Amanda's plans include introducing a methodology that helps young athletes build upon each skill from simple to complex. With this comes a Motor Skill Library, using the same methodology to teach fundamental motor skills broken down step by step from 18mo-5yrs. She's designed our Kids curriculum to focus on bi-monthly technical objectives that teach our athletes key aspects of the game such ball control, change of direction, change of speed, and instep passing and receiving.She has also worked hard to increase the quality of our coaching staff by building an enthusiastic crew and conducting education days monthly to continuously provide the best for your athlete. Amanda continues to build the program and implement changes necessary to constantly provide your athlete with elite training with the goal of creating more capable humans in any environment.