COPA MEMBERSHIP - 1-3 YRS OLD
Growing and learning have never been more fun! We want to share our knowledge and passion for healthy development and help your young athletes begin their athletic journey with a smile. Our coaches lead an enriching environment designed to develop your child's imagination, coordination, and balancing skills.
Let's learn, grow, and have fun playing the game we all love!
Be an active participant in your child's development. Our 30-minute sessions require parental or guardian involvement as your child plays, learns, and grows. Each session consists of three 10-minute activities or games focusing on a different aspect of their training.
Within this membership, we offer separate sessions for ages 18mos – 2 yrs and 2 – 3 yrs. Both progress in complexity and focus on similar objectives, but are adjusted to be age-appropriate. The older session incorporates more tactical use of the day's technical skill within more complex games.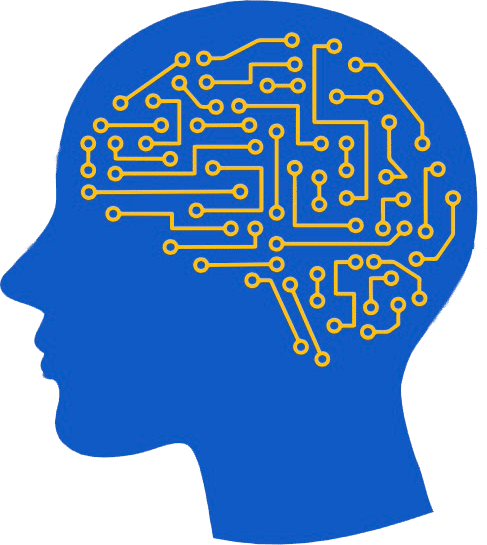 BRAIN & MOTOR SKILL ACTIVATION
Range of Motion | Coordination | Agility | Strength | Cognitive
High Repetition | Low Pressure | Unopposed | Limited Decision-Making
Increased Decision-Making | Directional Play | Progressive | Tactical Information
Our methodology is rooted in research that emphasizes the importance of unstructured exploratory play for young children. Such play not only fosters creativity, problem-solving, and confidence, but it also lays a robust foundation for subsequent learning phases. "Mini-Movers" is a space specially curated for your little explorers. Here they can climb, roll, and even take the occasional tumble, all while honing their motor skills and broadening their cognitive perspectives. The space boasts soft play equipment akin to toddler gymnastics and ninja warrior setups, complemented by a collection of toys specifically designed for the 1-5 year age group.
Members aged 1-5 have unlimited access to the Mini-Movers, provided the space isn't reserved for other functions. Whether it's before or after their soccer session or even on off-training days, there's always an opportunity for them to dive into the world of exploratory play. While the COPA Mini-Movers Motorway doesn't require any prior registration, parental supervision is mandatory.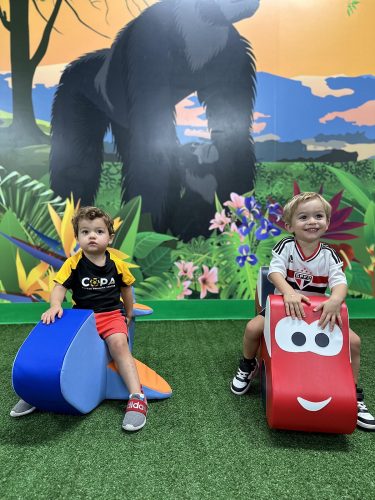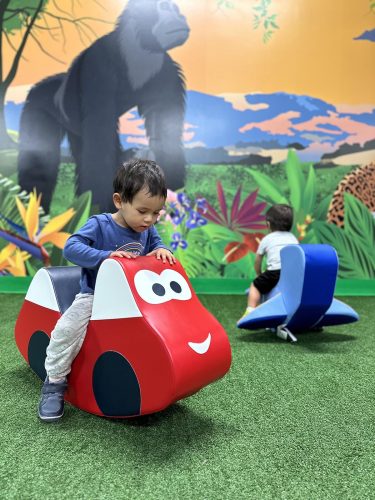 COPA.me is a summary of your player's journey as a COPA member. Players collect unique stickers and feedback badges from different training offerings to show off just how hard they've been working and developing. If a coach feels the player has excelled in a move or category, be ready to collect badges for that success!
*Remember to bring the COPA.me every time to check in and fill up those pages!
Optimizing child development begins with three core components – fun, engagement, and health. We nurture fundamental movement skills, social skills, and purpose through each one of these. Our age and stage-appropriate activities promote a psychologically and physically safe space for young children to develop their skills and fall in love with the game of soccer.
INS AND OUTS OF MEMBERSHIP
•
Minimum Commitment: We offer memberships with a 3-, 6-, or 12-month minimum commitment. The monthly price decreases with an increase in the minimum commitment level. Following the fulfillment of your commitment, all memberships renew month-to-month at your commitment level price.
•
Membership Cancellation Policy: Following the fulfillment of your commitment, you can cancel at any time with a 14-day notice.
•
Schedule Release: On the 15th of every month, we post the following month's schedule on DaySmart so you can conveniently schedule up to 45 days in advance.
•
Managing Your Schedule: All sessions are scheduled through your Member Account on DaySmart. Although all sessions are individually booked, the software allows you to quickly book multiple classes at once. You can cancel any class 24 hours before the scheduled start time in your Member Portal.
•
Session No-Show and Late Cancellation Policy: If you fail to show up to a scheduled class or you cancel a session less than 24 hours before the scheduled start time, you will be charged a fee of $20.
•
7-Day Risk-Free Money-Back Guarantee: If, for any reason, you are not satisfied with your membership within 7 days of your purchase, simply fill out a form and we will refund you the membership costs
•
Freeze / Early Cancellation: Membership commitment lengths cannot be downgraded and COPA STC does not offer freezes or early cancellations. All commitment lengths must be fulfilled prior to a cancellation request will be processed.
*ALL MEMBERSHIPS COME WITH A 7-DAY RISK-FREE MONEY-BACK GUARANTEE
*ALL MEMBERSHIPS COME WITH A 7-DAY RISK-FREE MONEY-BACK GUARANTEE
SEE WHAT OTHER PARENTS HAVE TO SAY
We love COPA, spread the word constantly, and are excited to watch her continue to grow with you all for many years to come!
COPA has been our savior through Covid and beyond. My 4 and 7-year-olds both have attended camps and weekly classes for more than six months and have loved every minute. The facility is impressive upon entry; it is always spotless and sanitized. The staff is beyond friendly and accommodating, not to mention their impressive credentials. I feel so fortunate to have found COPA for my children and feel like we are part of an amazing club that will be part of our lives for many years to come.
Ever since we started COPA, we have been treated like family. My son has really enjoyed improving his skills with all of the technology COPA has to offer. The great staff and coaches have also really made an impact on his growth. Thanks to them, especially coach Brian, he's always excited to come back each session.
You Might Be Interested In: