Mark Wilson Joins COPA STC as the Director of Business Development
Bringing COPA's transformational assessment-based approach to the forefront of soccer's player identification and development.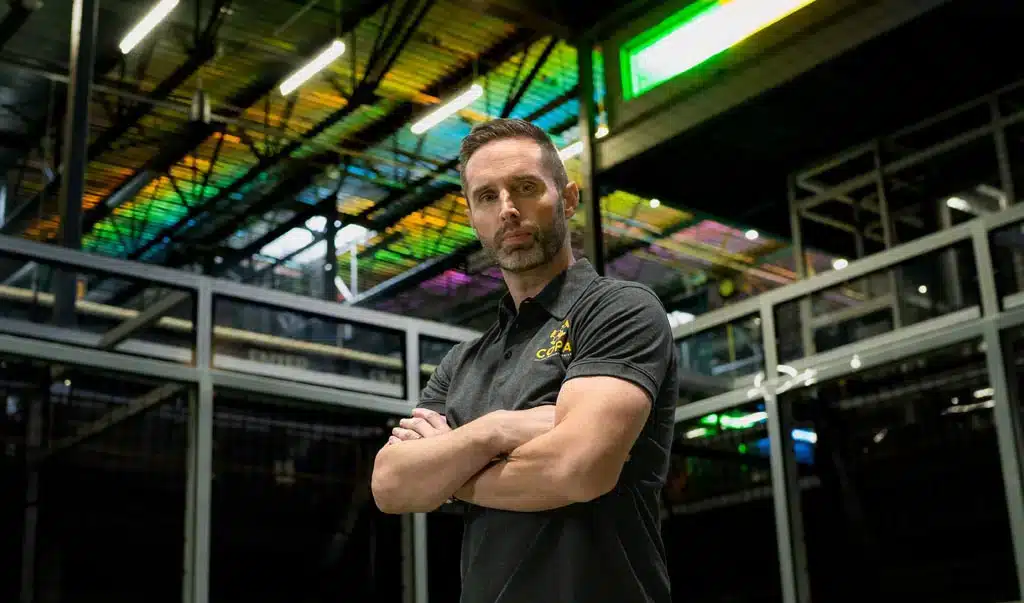 COPA STC Welcomes Mark Wilson to the Team
COPA Soccer Training Center is proud to announce Mark Wilson as the Director of Business Development. He will be at the forefront of establishing cooperative relationships with clubs, organizations, and businesses across the country and around the world. "What I hope to achieve in this position is to collaborate with as many people as possible to bring our vision and mission to life across continents and build strategic partnerships with organizations that share similar values and aspirations as us," Mark Wilson explained. "We want to work with innovative-minded leaders and organizations who want to challenge the current status quo and beliefs around talent ID and development."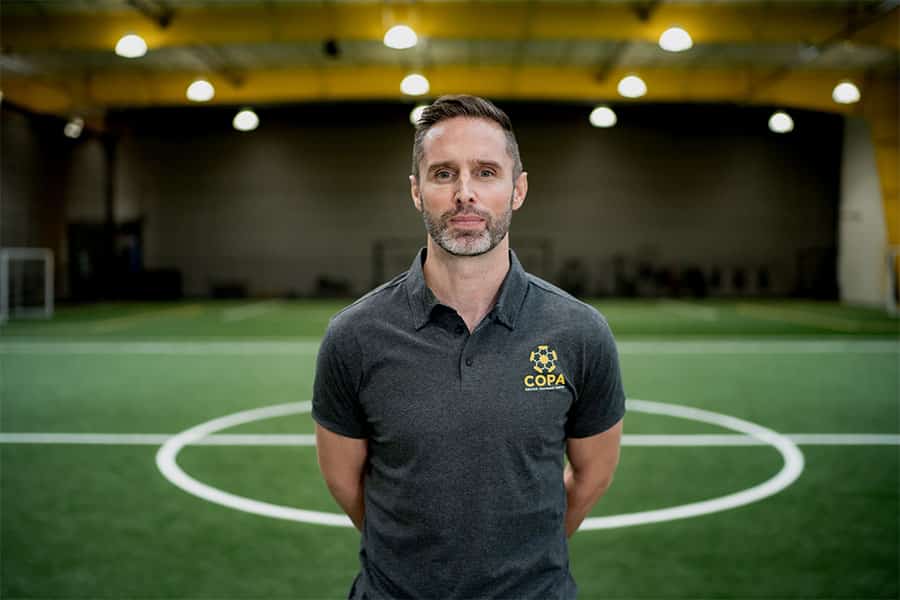 Before bringing his talents to COPA STC, Mark Wilson had an illustrious soccer career. At the early age of fourteen, Wilson began his professional run for his boyhood club Manchester United. He made first-team appearances in the Premier League, Champions League, and even the World Club Cup in Brazil. He also represented his country at every level up to and including England U21. Wilson continued his professional playing career with Boro, Swansea City, Sheffield Wednesday, Stoke City, FC Dallas, and Doncaster Rovers through to 2013.
After retiring from professional soccer, Mark Wilson moved to Manhattan as a Director of Coaching for New York based soccer club. During his time there, he co-founded the educational technology company Beyond Pulse in 2015, taking the lead on sourcing investment, product research and development, and sales and marketing. Beyond Pulse now serves 16,000 youth soccer players and multi-sport athletes across the world.
Wilson has additionally held coaching posts with New York Red Bull USL 2 team and Colorado Rapids Women's WPSL team, most notably taking the Rapids Women to a WPSL national finals in July 2022. With the Colorado Rapids, he was the Head of Education, creating a robust talent ID and development methodology and strategy for both coaches and players.
Wilson also holds a UEFA B License and is finishing up his Master's Degree in Sports Directorship, which focuses on creating pillars of high performance in sports organizations utilizing communication models and neuroscience, particularly how biological systems implement social processes and behavior. "It's helping me look through different lenses and appreciate alternate, factual, evidence-based perspectives," explained Wilson. "There are some traditionally held beliefs and myths around talent ID and development that COPA is trying to dispel with evidence and facts using some of the world's most innovative technology."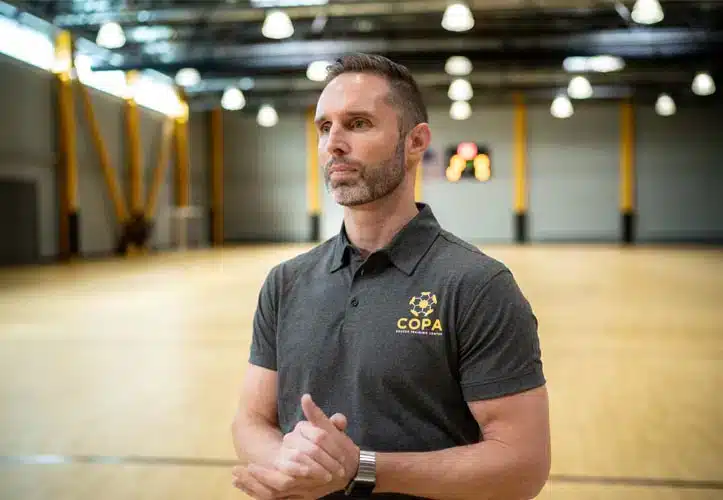 Combining his successful soccer career with his experience and knowledge in talent identification and development, Mark Wilson is excited about the opportunity to help COPA achieve its mission. "COPA possesses one of only four full-size skills.lab Arenas in the world that can refine and develop executive function," he said. "That alone makes us very unique and differentiates us from any competition right now, and that doesn't include our plethora of technological offerings that can holistically refine and develop aspiring athletes of all ages and abilities."
Looking forward, Wilson plans to continue to develop COPA STC's partnerships with local communities and build relationships with parents, players, coaches, businesses, and organizations to build trust and understanding. "We want to create the most unique experience for anyone who walks through COPA's doors, so they want to come back again and again," he said. "We want to build brand affinity, a transformational experience, and a passion for sports in everyone who interacts with us."
"Mark's addition to the COPA Team amplifies the revolutionary future of assessment-based soccer training not only in Walnut Creek but across the country and eventually globally," said Charlie Campbell, COPA's General Manager. "His invaluable experience and critical understanding of COPA's mission to transform the subjective nature of talent identification and player development will aid us in shaping a brighter future for young athletes and help them reach their full potential."